FDA issues draft guidance on tentatively approved ANDAs
Posted 18/01/2019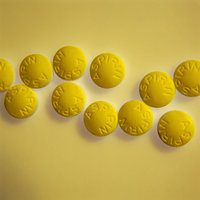 The US Food and Drug Administration (FDA) has issued draft guidance to assist applicants in preparing and submitting amendments to tentatively approved abbreviated new drug applications (ANDAs), including requests for final approval.
If an ANDA meets the substantive requirements for approval, but cannot be finally approved by FDA because of unexpired patents or exclusivities, FDA will tentatively approve the ANDA. Tentatively approved drugs are not approved drugs and may not be marketed without final agency approval.
This draft guidance, which was published in January 2018, provides recommendations on the timing and content of amendments to tentatively approved ANDAs to facilitate submission in a timely fashion to enable final approval on the earliest date on which the ANDA may lawfully be approved based on patent and/or exclusivity protections ('earliest lawful ANDA approval date').
ANDA submissions – Amendments and requests for final approval to tentatively approved ANDAs
Date: January 2019
https://www.fda.gov/downloads/Drugs/GuidanceComplianceRegulatoryInformation/Guidances/UCM629489.pdf
The draft guidance describes the process of submitting an ANDA, and illustrates paragraph I, II, III and IV certifications. It also explains how patents on the reference listed drug (RLD) affect the timing (or delay) on ANDA approval and how and why FDA would tentatively approve an ANDA.
Paragraph I: No patent listed in the FDA's Orange Book
Paragraph II: Patent has expired
Paragraph III: Patent expiry date provided by the applicant
Paragraph IV: Patent is invalid, unenforceable, or will not be infringed by the manufacture, use, or sale of the new drug for which the application is submitted
Regarding amendments to tentatively approved ANDAs, the draft explains the review goals for amendments other than requests for final approval. It also notes what will happen to ANDAs submitted and tentatively approved under the President's Emergency Plan for AIDS Relief (PEPFAR). It explains that under PEPFAR, certain antiretroviral products that have been granted a tentative approval may be distributed for use outside of the US, even when there is still patent and/or exclusivity protection in the US.
The draft guidance goes on to explain that a request for final approval should clearly identify, in its cover letter, all changes to the ANDA that have been made since the tentative approval was granted. It also explains that it is incumbent on the ANDA applicant: (1) to monitor for updates related to the applicant's drug product [e.g. new, revised, or finalized product-specific guidances; RLD labelling changes or updates; or United States Pharmacopeia (USP) changes or updates]; and (2) to ensure that amendments addressing these updates are timely submitted to and are clearly identified for FDA either before a request for final approval, i.e. in a post-tentative approval amendment, or in the request for final approval amendment itself, permitting FDA sufficient assessment time to meet the ANDA's earliest lawful approval date.
FDA said that it is 'posting this document on the FDA website as Federal Register (FR) publication is not currently available for this document'. It added that 'this posting is to provide advance notice to the public. When publication in the FR becomes available, this document will be available in the FR as will a notice detailing how to submit comments on this document'.
Related articles
FDA issues post-CRL meeting guidance for generics makers
FDA releases product specific guidance to increase generics' competition
Permission granted to reproduce for personal and non-commercial use only. All other reproduction, copy or reprinting of all or part of any 'Content' found on this website is strictly prohibited without the prior consent of the publisher. Contact the publisher to obtain permission before redistributing.
Copyright – Unless otherwise stated all contents of this website are © 2019 Pro Pharma Communications International. All Rights Reserved.