Clinician biosimilar prescribing habits and need for education
Posted 22/03/2019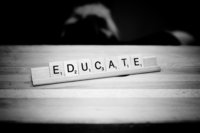 At present, biosimilar prescribing and clinical use remain contingent on individual healthcare provider preferences. Although novel legislation and policy continue to promote biosimilar drug development, clinician hesitancies curtail biosimilar use in practice, thereby limiting overall market uptake. Findings from a recently published systematic review indicate that clinicians in Europe and the US do not primarily support the use of biosimilars as safe and effective therapies in patients already receiving originator biological treatment [1].
Twenty studies indexed in PubMed, Embase and the Cochrane Library from 1 January 2014 to 5 March 2018 met the authors' inclusion criteria. Studies were included if they surveyed European or US physician and/or pharmacist prescribing preferences, knowledge and/or acceptance of biosimilars. Most studies originated in Europe (n = 17) and surveyed gastroenterologists, rheumatologists and/or specialty physicians who regularly prescribed originator biologicals in clinical practice. Only four studies assessed community- and/or hospital-pharmacist perspectives.
Biosimilar prescribing rates varied markedly, independent of practitioner type and geographic location, ranging from less than 10% to greater than 95% amongst surveyed respondents. Two separate French studies, for example, reported biosimilar prescribing rates of 7% and 99% respectively. Despite wide variations in biosimilar prescribing patterns, a positive correlation was noted between increased time of biosimilar exposure and willingness to prescribe biosimilars. This association suggests that time and experience favourably influence biosimilar prescribing habits.
Prescribing disparities coincided with gaps in biosimilar knowledge and an overall lack of biosimilar awareness in both Europe and the US. Most respondents reported having an incomplete or rudimentary understanding of biosimilars, and more than 50% of surveyed clinicians in two US surveys were unaware of the most recent US biosimilar approvals.
Clinicians were notably hesitant about biosimilar safety and efficacy, especially in extrapolated indications (in which the biosimilar product was not clinically studied). Concerns regarding biosimilar immunogenicity, lack of long-term tolerability and efficacy data, interchangeability and pharmacy-led switching, altogether thwarted biosimilar prescribing and uptake. Biosimilars, if and when prescribed, were mainly reserved for second- or third-line treatment options in biological treatment-naïve patients only. Clinicians in both European Union and the US, therefore, did not seem to recognize biosimilars as safe and effective treatment alternatives in patients already receiving originator biological therapy.
The literature seldom addressed clinicians' means of biosimilar education. If assessed, respondents indicated self-instruction, self-directed guideline and/or journal article review, colleague discussion, continuing education and/or review of promotional manufacturer resources as trusted and common learning methods. Significantly, clinicians who received education about biosimilar product development and biological patent expirations (irrespective of the method) reported the highest level of biosimilar knowledge amongst all survey respondents.
Thus, clinician-directed biosimilar education focused on the main areas of provider concern – immunogenicity, clinical trial evidence, extrapolation, and interchangeability –may help to bridge knowledge gaps and increase prescriber comfort with biosimilars. Increased familiarity with biosimilars may encourage biosimilar prescribing changes, thus augmenting biosimilar use and expanding patient access to cost-saving biological therapies.
Conflict of interest
The authors of the research paper [1] declared that there was no conflict of interest.
Related article
ESMO survey highlights need for education and alignment
Reference
1. Leonard E, Wascovich M, Oskouei S, et al. Factors affecting health care provider knowledge and acceptance of biosimilar medicines: a systematic review. J Manag Care Spec Pharm. 2019;25(1): 102-12.
Permission granted to reproduce for personal and non-commercial use only. All other reproduction, copy or reprinting of all or part of any 'Content' found on this website is strictly prohibited without the prior consent of the publisher. Contact the publisher to obtain permission before redistributing.
Copyright – Unless otherwise stated all contents of this website are © 2019 Pro Pharma Communications International. All Rights Reserved.