Intas launches trastuzumab similar biologic in India at 65% discount
Posted 26/04/2019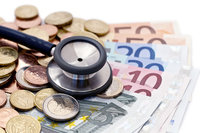 India-based generics maker Intas Pharmaceuticals (Intas) announced on 9 April 2019 the launch of its product Eleftha, a 'similar biologic' of trastuzumab, in India. The new product, claims the company, will bring down the cost of breast cancer treatment by nearly 65%.
Trastuzumab is a monoclonal antibody that interferes with the human epidermal growth factor receptor 2 (HER2)/neu receptor. In some cancers, notably certain types of breast and gastric cancers, HER2 is overexpressed, and causes cancer cells to reproduce uncontrollably.
Eleftha is a similar biologic of Roche's blockbuster breast cancer drug Herceptin (trastuzumab), which was approved by the US Food and Drug Administration (FDA) in September 1998 and by the European Medicines Agency (EMA) in August 2000 [1]. Herceptin is indicated for the treatment of breast and gastric cancers.
Intas says that the Maximum Retail Price (MRP) of Eleftha will be Rs.19,995 for the 440 mg dosage, which makes it ~65% cheaper than the currently available options. Presently, the MRP of most of the trastuzumab brands in India ranges between Rs.58,000‒Rs.63,000 per 440 mg vial. Based on 18 cycles of trastuzumab therapy, Intas says this will reduce the cost of treatment from 10 lakh rupees to less than 4 lakh rupees, enabling many more patients to benefit from trastuzumab treatment.
Intas has already launched many similar biologics in India, including Neukine (filgrastim), Pegasta (pegfilgrastim), Mabtas (rituximab), Razumab (ranibizumab) and Bevatas (bevacizumab) [2].
This has not been the only big reduction for trastuzumab prices recently. In Malaysia, a tender for trastuzumab has produced a 52% discount for Herceptin, after a local company brought in biosimilar trastuzumab at a 50% discount.
Editor's comment
It should be noted that 'similar biologics' approved in India might not have been authorized following as strict a regulatory process as is required for approval of biosimilars in the European Union. The EMA (European Medicines Agency) regulatory requirements ensure the same high standards of quality, safety and efficacy for biosimilars as for originator biologicals, and also include a rigorous comparability exercise with the reference product.
Related articles
PanGen gains Malaysian approval for epoetin alfa biosimilar
Trastuzumab similar biologic Hervycta launched in India
References
1. Derbyshire M. Patent expiry dates for biologicals: 2017 update. Generics and Biosimilars Initiative Journal (GaBI Journal). 2018;7(1):29-34. doi:10.5639/gabij.2018.0701.007
2. GaBI Online - Generics and Biosimilars Initiative. 'Similar biologics' approved and marketed in India [www.gabionline.net]. Mol, Belgium: Pro Pharma Communications International; [cited 2019 Apr 26]. Available from: www.gabionline.net/Biosimilars/General/Similar-biologics-approved-and-marketed-in-India
Permission granted to reproduce for personal and non-commercial use only. All other reproduction, copy or reprinting of all or part of any 'Content' found on this website is strictly prohibited without the prior consent of the publisher. Contact the publisher to obtain permission before redistributing.
Copyright – Unless otherwise stated all contents of this website are © 2019 Pro Pharma Communications International. All Rights Reserved.
Source: The Hindu Businessline, The Star