Generic combination antibiotic launched in US
Posted 07/01/2011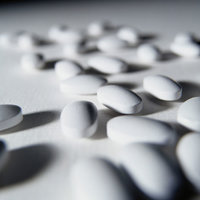 On 26 October 2010, Hospira announced the launch of its combination antibiotic (piperacillin and tazobactam) for injection in the US. The medication is a generic version of Zosyn, the world's leading injectable antibiotic, from Pfizer (Wyeth). Piperacillin and tazobactam injection posted sales in the US in 2009 of more than US$855 million.
Piperacillin and tazobactam for injection is a broad-spectrum antibiotic used to treat patients with moderate to severe infections. It is an injectable combination product that consists of piperacillin (an extended-spectrum penicillin) and tazobactam (a beta-lactamase inhibitor).
"The launch of piperacillin and tazobactam for injection represents another significant generic injectable introduction for Hospira this year, furthering our goal of taking costs out of the healthcare system by providing high-quality, lower-cost alternatives to proprietary medications", said Mr Joshua Gordon, Vice President, Specialty Pharmaceuticals, Hospira.
Hospira provides its combination injectable antibiotic in additional formulations to those available from the originator. Hospira will not only provide the medication in 2.25 g, 3.375 g and 4.5 g single-dose vials, but will also market the only piperacillin and tazobactam for injection in Hospira's proprietary ADD-Vantage system.
The ADD-Vantage ready-to-use drug delivery system enhances customer convenience and aids patient safety by eliminating the need for needles. To help hospitals reduce medication errors, Hospira also labels all of its injectable products with unit-of-use bar codes.
Hospira currently markets the piperacillin and tazobactam combination injectables in more than a dozen markets outside the US, and plans to expand the launch to several Asian markets in late 2010 and early 2011.
US-based generics manufacturer, Hospira, is one of the world leaders in specialty generic injectable pharmaceuticals. Hospira currently has around 200 generic injectable drugs on its books in many different dosages and formulations. In addition, many of its products are available in popular differentiated presentations, several of which are proprietary, such as the ADD-Vantage drug delivery system and iSecure prefilled syringes. Hospira also has robust pipelines of both generic and biosimilar drugs.