Biosimilar regulation in the Middle East
Posted 08/11/2019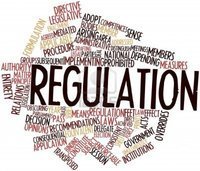 The Generics and Biosimilars Initiative's second Middle East and North Africa (MENA) Stakeholder Meeting on Regulatory Approval, Clinical Settings, Interchangeability and Pharmacovigilance of Biosimilars [1] opened with an introduction to United Arab Emirates' (UAE) National Strategy for Innovation.
The strategy, launched by the country's Vice President and Prime Minister, Sheikh Mohammed bin Rashid Al Maktoum in October 2014, aims to make UAE one of the most innovative nations in the world within seven years and within seven sectors, including health.
Biopharmaceuticals are one of the fastest growing segments of the pharmaceutical industry, noted Dr Rasha Sayed Salama, Public Health Advisor for Public Health Policy and Licensing Sector at the Ministry of Health and Prevention UAE. They are expected to represent over 50% of the market by 2020. There is great interest in biopharmaceuticals across the Middle East, a region with the highest prevalence of diabetes in the world, where more than one in 10 adults is now living with the condition.
Discussing regulatory standards and practices on biosimilars in UAE, with a focus on safety and efficacy, Dr Salama introduced the UAE requirements for registration of biosimilar products [2, 3]. These include data on consistency in the manufacturing process; heterogeneity assessment; therapeutic equivalence; safety and efficacy studies; demonstration of immunogenicity; and a pharmacovigilance plan where every person in the community can upload comments to the Ministry of Health directly.
In UAE, biosimilars produced for overseas markets follow international guidelines set by, for example, the US Food and Drug Administration (FDA) and European Medicines Agency (EMA). For national markets, biosimilars follow UAE requirements set by the Cooperation Council for the Arab States of the Gulf (previously the Gulf Cooperation Council, GCC). According to UAE standards, any change in a biosimilar product's specifications or characteristics is considered as a new product and will follow biosimilar procedures.
The MENA region is some way behind Europe in terms of biosimilar approval. While over 50 biosimilars had been approved by EMA at the time of the GaBI meeting (10 October 2018), only five had been approved in Saudi Arabia (Omnitrope, Remsima, Zarzio, Grastofil and Binocrit).
Efforts to streamline the process in Saudi Arabia have seen a move away from department-centric evaluation – where each department separately approves each new therapy – to product-centric evaluation. Professor Aws Alshamsan, a consultant for the Drug Sector at the Saudi Food and Drug Authority for Biologics and Vaccines, explained that the new system, where departments work together in sequence to approve each therapy, has dramatically cut the time it takes to evaluate new therapies.
Biosimilars are, on average, 37% cheaper than originator products, noted Professor Alshamsan, driving the need for a more efficient, faster, but no less safe and effective route to biosimilar approval.
Once efficiencies have been improved, the next step will be to address interchangeability and switching. To date, no interchangeable biosimilars have been approved in Saudi Arabia. There is a lack of agreement on the issue of biosimilars in general and particularly on interchangeability across the whole MENA region. UAE will have its work cut out to become one of the most innovative nations in the world in the remaining two years of its National Strategy for Innovation.
References
1. Laslop A, Wang J, Thorpe R. 2nd MENA Stakeholder Meeting on Biosimilars 2018 – Report. Generics and Biosimilars Initiative Journal (GaBI Journal). 2019;8(2):76-87. doi:10.5639/gabij.2019.0802.009
2. Pitts PJ, Reilly MS. Medicines regulation in the MENA region and the importance of the World Health Organization's INN proposal of Biological Qualifier. Generics and Biosimilars Initiative Journal (GaBI Journal). 2018;7(3):97-100. doi:10.5639/gabij.2018.0703.021
3. Walson PD, Thorpe R. First MENA educational workshop on similar biotherapeutic products/biosimilars, Dubai, United Arab Emirates, 1 September 2015. Generics and Biosimilars Initiative Journal (GaBI Journal). 2015;4(4):173-7. doi:10.5639/gabij.2015.0404.039
Permission granted to reproduce for personal and non-commercial use only. All other reproduction, copy or reprinting of all or part of any 'Content' found on this website is strictly prohibited without the prior consent of the publisher. Contact the publisher to obtain permission before redistributing.
Copyright – Unless otherwise stated all contents of this website are © 2019 Pro Pharma Communications International. All Rights Reserved.