New Amgen Enbrel patent could block biosimilars until 2028
Posted 25/11/2011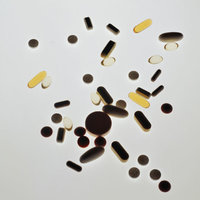 Amgen announced on 22 November 2011 that it had been granted a new US patent on its blockbuster drug Enbrel (etanercept).
The patent No. 8,063,182 describes and claims the fusion protein that is etanercept and is owned by F Hoffman-La Roche and has been licensed to Amgen since 1999.
The news could mean that Enbrel is protected from competition from biosimilars for 17 more years in the US, a development that could undermine savings anticipated by the US healthcare system and patients.
Enbrel (etanercept), which is used to treat rheumatoid arthritis and psoriasis, was expected to lose its patent protection in the US in 2012, opening up more than US$6 billion in global sales to competition from biosimilars [1].
This fact had not been missed by Merck BioVentures who made a deal in June 2011, estimated to be worth up to US$720 million [2], with Hanwha Chemical, a South Korean company; to develop and commercialise a biosimilar version of etanercept [3].
The main patent on Enbrel in the US was set to expire in October 2012, and in Europe patents are expected to expire in February 2015 [4]. But the new patent could prevent biosimilar competition in the US until 22 November 2028. By that time, Enbrel will have been on the market for 30 years, far longer than the 20 years of protection expected in patent law.
This is bad news not just for biosimilars manufacturers, who had been hoping to cash in on the blockbuster medication, but also for the US government, healthcare providers and most importantly patients, who could end up having to pay a premium price for their psoriasis/arthritis treatment for years to come.
Editor's comment
Should patients have to wait so long for affordable biological medicines to be available? How can affordable biological medicines be made available as soon as possible when such patent strategies are being used to block biosimilar competition?
Please feel free to share your thoughts via email to editorial@gabionline.net or in the comments section below. What are your views on patent terms for biologicals? Is 20 years not enough? Is legislation needed to ensure that biologicals only receive a maximum patent protection term?
Related articles
Biosimilars or biobetters–what does the future hold
2012's biggest patent expiries
References
1. GaBI Online - Generics and Biosimilars Initiative. The market for global and European biosimilars [www.gabionline.net]. Mol, Belgium: Pro Pharma Communications International; [cited 2011 November 25]. Available from: www.gabionline.net/Biosimilars/Research/The-market-for-global-and-European-biosimilars
2. Lee MJ. Merck buys Hanwha drug-marketing rights. The Wall Street Journal. 2011 June 14.
3. GaBI Online - Generics and Biosimilars Initiative. Merck enters biosimilars deal with Korea's Hanwha [www.gabionline.net]. Mol, Belgium: Pro Pharma Communications International; [cited 2011 November 25]. Available from: www.gabionline.net/Biosimilars/News/Merck-enters-biosimilars-deal-with-Korea-s-Hanwha
4. GaBI Online - Generics and Biosimilars Initiative. US$54 billion worth of biosimilar patents expiring before 2020 [www.gabionline.net]. Mol, Belgium: Pro Pharma Communications International; [cited 2011 November 25]. Available from: www.gabionline.net/Biosimilars/Research/US-54-billion-worth-of-biosimilar-patents-expiring-before-2020