Generic and biosimilar user fee recommendations sent to Congress
Posted 03/02/2012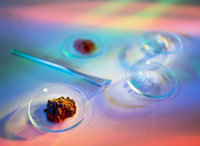 FDA has sent recommendations for user fee programmes, including those covering generic and biosimilar drugs, to US Congress. It is hoped that the fees will help speed up the delivery of safe and effective drugs to patients.
FDA has sent recommendations for three user fee programmes–the fifth authorisation of the Prescription Drug User Fee Act (PDUFA) and two new programmes for human-use generic drugs and biosimilars–to US Congress. It is hoped that the fees will help speed up the delivery of safe and effective drugs to patients.
Under a user fee programme, industry agrees to pay fees to help fund a portion of FDA's drug-review activities, while FDA agrees to overall performance goals, such as reviewing a certain percentage of applications within a particular timeframe.
The proposed user fee programmes for generic drugs and biosimilars are modelled on the Prescription Drug User Fee Act (PDUFA) which was enacted in 1992 and renewed in 1997 (PDUFA II), 2002 (PDUFA III) and 2007 (PDUFA IV), i.e. every five years. It authorises FDA to collect fees from companies that produce certain human drug and biological products. Since the passage of the PDUFA, user fees have played an important role in expediting the drug approval process.
The current legislative authority for PDUFA (PDUFA IV) expires on 30 September 2012. FDA submitted its proposal for renewal of the PDUFA, as well as for creating generic and biosimilar user fee programmes to Congress on 12 January 2012, just before its 15 January 2012 deadline [1].
The Health Subcommittee of the House Energy and Commerce Committee planned to hold hearings in January 2012 on the PDUFA, the Generic Drug User Fee Act (GDUFA) and the Medical Device User Fee Act (MDUFA). The hearings come in advance of congressional reauthorisation of the PDUFA and MDUFA later in 2012.
The GDUFA calls for the generic drug industry to pay US$299 million annually in user fees for the next five years, beginning on 1 October 2012. This funding is supplemental to what Congress appropriates to FDA each year and will enable FDA's Office of Generic Drugs to hire the scientific resources needed to provide timely approval of generic medicines.
The US agency has a backlog of more than 2,000 products to review and has been short of funds for years [2]. It is hoped that the generic and biosimilar user fees will bring additional funds to FDA to help alleviate the backlog of generic drug applications. In return FDA has set performance goals, see Table 1, with the aim of reviewing 70% of applications within 10 months of the receipt date by 2013, increasing to 90% within that time frame by 2017 [3].
Table 1: Performance goals for original and resubmitted applications and supplements
Submission Cohort

Performance Goal

Fiscal Years

2013

2014

2015

2016

2017

Within 10 months of the receipt date

Original Biosimilar
Biological Product
Application Submissions

70%

70%

80%

85%

90%

Within six months of receipt date

Resubmitted Original Biosimiliar Biological
Production Applications

70%

70%

80%

85%

90%
Source: mondaq
The US Generic Pharmaceutical Association (GPhA) applauded FDA for completing its recommendations adding that this was an 'important landmark'. Mr Ralph G Neas, President and CEO of GPhA, added that he hoped that the generics user fee programme would be one that 'expedites access to low cost, high quality generic drugs for Americans and further safeguards the quality and accessibility of our nation's drug supply'.
What happens next?
The hearing for the reauthorisation of the PDUFA took place on 1 February 2012, at which FDA Commissioner Dr Margaret Hamburg testified. The hearing on the new GDUFA proposal and Biosimilar User Fee proposal will take place on 7 February 2012, with FDA's Center for Drug Evaluation and Research Director Dr Janet Woodcock testifying. Finally on 15 February 2012, the Health Subcommittee will hold a hearing on the reauthorisation of the MDUFA, which also expires on 30 September 2012.
Related articles
Biosimilar user fee levels and performance goals for the FDA
FDA and biosimilars: process update
References
1. GaBI Online - Generics and Biosimilars Initiative. Biosimilar user fees proposal under review [www.gabionline.net]. Mol, Belgium: Pro Pharma Communications International; [cited 2012 Feb 3]. Available from: www.gabionline.net/Biosimilars/News/Biosimilar-user-fees-proposal-under-review
2. GaBI Online - Generics and Biosimilars Initiative. Negotiations on generic drug user fees [www.gabionline.net]. Mol, Belgium: Pro Pharma Communications International; [cited 2012 Feb 3]. Available from: www.gabionline.net/Policies-Legislation/Negotiations-on-generic-drug-user-fees
3. GaBI Online - Generics and Biosimilars Initiative. FDA biosimilar user fees meeting [www.gabionline.net]. Mol, Belgium: Pro Pharma Communications International; [cited 2012 Feb 3]. Available from: www.gabionline.net/Biosimilars/General/FDA-biosimilar-user-fees-meeting
Source: FDA, GPhA, House Energy & Commerce Committee