Generics association recommends FDA regulation changes
Posted 09/06/2017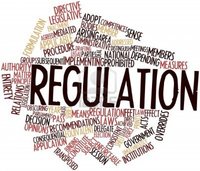 The Association for Accessible Medicines (AAM) has recommended five changes to US Food and Drug Administration (FDA) regulation, including allowing abbreviated new drug application (ANDA) sponsors the same rights as those for non-generic drugs.
AAM, previously known as the Generic Pharmaceutical Association (GPhA), is a trade association representing generic drug manufacturers in the US. AAM endorses policies that increase access to lower cost medicines and generate savings for healthcare systems.
In a recent letter to the US Department of Commerce, AAM recommended five major changes to FDA regulation to increase generics access:
1. Remove the proposed rule 'Supplemental Applications Proposing Labelling Changes for Approved Drugs and Biological Products'
This proposed rule would change the procedures that allow approved drug application holders to change product labelling. It would mean ANDA holders could distribute revised product labelling that differs to the labelling of the reference listed drug (on a temporary basis). AAM says the rule could increase generic drug costs by US$4 billion every year, the bulk of which would be paid by private health insurance.
2. Finalize the 'Electronic Distribution of Prescribing Information for Human Prescriptions Drugs' proposed rule
This suggested change would require electronic distribution of prescribing information, which is presently distributed on paper or within the pharmaceutical package. The proposed rule aims to ensure that up-to-date prescribing information is publicly accessible, ensuring the safe use of prescription drugs. According to AAM, finalizing this change (or removing Code of Federal Regulations (CFR) 21 (c) (1), which states that labelling should be on or within the package from which the drug is to be dispensed) could generate annual net savings of over US$80 million.
3. Withdraw requirements for quality metrics data
Quality metrics are used by FDA to monitor quality control and improve manufacturing processes, and the Agency has announced plans for a reporting programme for quality metrics. AAM says withdrawing requirements for reporting could save the industry between US$934 million and US$1.77 billion.
4. Amend the 'Deemed to be a License' Provision of the Biologics Price Competition and Innovation Act (BPCI Act)
The 2009 BPCI Act provided a legal framework for the approval of biosimilars and shortened the approval pathway for biosimilar drugs shown to be interchangeable with an FDA-approved biological. The 'Deemed To Be a License' provision pertains to when an application for a biological approved under the Federal Food, Drug, and Cosmetic Act on or before 23 March 2020 will be deemed to be a licence for the biological product under the Public Health Service Act. AAM says implementation of this provision will reduce patient access to affordable alternatives to branded biologicals and requests that FDA changes its policy to enable a more 'streamlined transition' for approved and pending applications. AAM claims that this FDA policy could cost the US healthcare system over US$6 billion each year in the insulin market alone.
5.Remove Code of Federal Regulations 21 314.101b
CFR 21 314.101b relates to drug applications. Removal of this legislative element would allow sponsors of an ANDA the same rights as sponsors of new drug applications when requesting to file an application over FDA's protest.
Related articles
The evolution of biosimilars in the US
FDA rejects petitions over biologicals naming guideline
Permission granted to reproduce for personal and non-commercial use only. All other reproduction, copy or reprinting of all or part of any 'Content' found on this website is strictly prohibited without the prior consent of the publisher. Contact the publisher to obtain permission before redistributing.
Copyright – Unless otherwise stated all contents of this website are © 2017 Pro Pharma Communications International. All Rights Reserved.