Positive phase III results for rituximab biosimilar PF 05280586
Posted 18/01/2019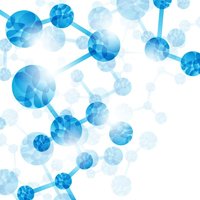 Pfizer has presented positive phase III results for its rituximab biosimilar PF‑05280586 at the American Society of Hematology Meeting (ASH) annual meeting.
Pharma giant Pfizer announced on 2 December 2018 that it had presented positive phase III data for its candidate rituximab biosimilar, PF‑05280586 [1].
Pfizer's phase III REFLECTIONS B328-06 (NCT02213263) trial is a randomized, parallel-group, active-controlled, double-blind, multicentre, international study. The study was designed to compare the safety and effectiveness of PF‑05280586 versus EU-sourced originator rituximab (Roche's MabThera) in patients with CD20-positive, low tumour burden follicular lymphoma (LTB-FL). The study was completed in April 2018.
A total of 394 subjects were randomized to PF‑05280586 (n = 196) or rituximab‑EU (n = 198). The primary endpoint was overall response rate (ORR) at Week 26, defined as the percentage of subjects achieving complete response (CR) or partial response (PR), based on central review.
Data from Week 26 'demonstrated no clinically meaningful differences in efficacy, in terms of ORR at Week 26, between PF‑05280586 and MabThera. The ORR at Week 26 was 75.5% for PF‑05280586 compared to 70.7% for rituximab-EU, and was within the pre-specified equivalence margin of ±16% (per US Food and Drug Administration (FDA) and European Medicines Agency (EMA) regulatory agreement). Additionally, estimated rates of one-year progression-free survival were similar across both groups (76.4% PF‑05280586 vs 81.2% MabThera). The results also 'show that PF‑05280586 had a similar safety profile to MabThera', according to Pfizer.
The results were presented at the 2018 American Society of Hematology (ASH) Annual Meeting, which took place on 1‒5 December 2018 in San Diego, California, USA.
The authors therefore concluded that the 'efficacy, safety and immunogenicity, PK and PD of PF‑05280586 and rituximab-EU were similar up to Week 26 in subjects with previously untreated CD20-positive, LTB-FL'.
Pfizer also announced that PF‑05280586 has been accepted for review by FDA. The company is expecting a decision by the FDA in second-quarter of 2019. Pfizer says it is 'also working towards making PF‑05280586 available for patients in Europe'. Further results on the safety and efficacy from this 52-week study in LTB-FL are expected to be presented in 2019.
Related articles
Biosimilars of rituximab
Phase I studies of infliximab and rituximab biosimilars demonstrate pharmacokinetic similarity
Reference
1. Sharman J, Liberati AM, Silva RS, et al. A randomized, double-blind efficacy and safety study of PF-05280586 (a potential rituximab biosimilar) compared with rituximab reference product (MabThera®) in subjects with previously untreated CD20-positive, low tumor burden follicular lymphoma (LTB-FL). American Society of Hematology (ASH) Annual Meeting 2018; 1-5 December 2018; San Diego, California, USA. Abstract 394:
Permission granted to reproduce for personal and non-commercial use only. All other reproduction, copy or reprinting of all or part of any 'Content' found on this website is strictly prohibited without the prior consent of the publisher. Contact the publisher to obtain permission before redistributing.
Copyright – Unless otherwise stated all contents of this website are © 2019 Pro Pharma Communications International. All Rights Reserved.