FDA releases statement on generic drug quality Posted 12/04/2019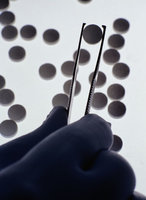 A statement released by the US Food and Drug Administration (FDA) responds to recent press reports of quality issues and outlines the Agency's ongoing efforts to maintain the quality of generic drugs manufactured both in the US and overseas.
The statement, authored by FDA Commissioner Dr Scott Gottlieb and Center for Drug Evaluation and Research (CDER) Director Dr Janet Woodcock, is a response to recent press reports suggesting that some generic drugs are of lower quality than their branded counterparts.

The statement asserts that these reports are 'seriously flawed' and do not consider the FDA's comprehensive efforts to safeguard the manufacturing of generic drugs used by US citizens.

FDA uses the statement to explain to the public how it protects the quality and efficacy of generic drugs, in particular addressing errors in popular news reports. It particularly refer to reports of side effects caused by generic versions of cholesterol-lowering drug atorvastatin, commenting: 'We recognize that our statement, in part directly responding to a news report, is not customary; we nonetheless feel obligated to provide a substantive response given the public health issues at stake'.

The statement goes on to say there is no evidence that generic atorvastatin was more likely to be associated with side effects than the reference product, or that any single generic atorvastatin was more likely to be associated with adverse events than another. FDA concludes it has 'no concerns regarding the safety or efficacy of any generic atorvastatin at this time'.

To address broader concerns about how FDA supervises generic manufacturing, the statement makes five key points, summarized here:
1. Generic drugs are equally as safe and effective as branded drugs
• Generic drugs contain the same active ingredient as their brand-name counterpart.
• The FDA generic drugs program conducts a rigorous assessment of all generic drugs before they are approved.
• After approval, FDA continues to monitor generic drug products to ensure they are safe and effective at all levels of the supply chain.
2. FDA performs extensive data analysis to ensure the quality and safety of a drug throughout its lifecycle
• FDA monitors many data sources to determine the safety and quality of generic drugs.
• The premarket (aka preapproval) review of drug applications includes a review of manufacturing information, which allows FDA to assess the quality of a drug product.
• The Office of Generic Drugs performs a review of all generic drug applications and may conduct premarket inspections of manufacturing facilities.
• Manufacturers must inform FDA of any changes to their manufacturing process or facilities, which may require a supplemental application and further FDA approval.
• Safety pharmacovigilance is employed to evaluate any adverse events. The FDA Adverse Event Reporting System (FAERS) is an important tool for reporting adverse events, but discrepancies can occur, making cross-checks important.
• A multidisciplinary team at FDA investigates reported adverse events, by checking results from clinical trials, epidemiological studies and healthcare databases.
• This could lead to regulatory action, such as changing product labelling, restricting use of a drug or even removing a drug from the market.
3. FDA also inspects facilities abroad, especially in China and India
• FDA maintains global vigilance using a risk-based inspection strategy, i.e. resources are focused on higher risk facilities.
• The number of inspections in China have decreased, while inspections in India have increased from 2017–18.
• The FDA's strategy for prioritising inspections is based on several factors including compliance history, recall trends, time since last inspection and risk level of the drug being manufactured.
4. FDA takes action when issues are found
• Compliance actions have increased dramatically in recent years. In 2018, the CDER issued 94 warning letters (compared to just 19 in 2015).
• However, most companies are in compliance with GMP and this only indicates that more attention is being paid to higher risk facilities.
• After an inspection, issues are evaluated and classified. A final decision is made considering the manufacturer's prior inspection history, how issues relate to the quality and safety of drugs, and the manufacturer's response to the findings.
• In most (75%) cases, CDER expects agree with recommendations made by the field investigator. Experts at CDER have the final say regarding sending warning letters to manufacturers.
5. Drugs manufactured abroad must meet the same standards as drugs made in the US
• FDA standards are the same around the globe.
• FDA application reviews, inspections and testing of finished drug products ensure that manufacturers fulfil their responsibility to provide high quality drug products to US patients.
• FDA recently tested over 320 drugs from around the world (including 100 from India), all of which met US market quality standards.

The statement is available in full here.

Related articles
FDA proposes update to biosimilar naming guideline

Trends in use of Lipitor after introduction of generic atorvastatin

Permission granted to reproduce for personal and non-commercial use only. All other reproduction, copy or reprinting of all or part of any 'Content' found on this website is strictly prohibited without the prior consent of the publisher. Contact the publisher to obtain permission before redistributing.

Copyright – Unless otherwise stated all contents of this website are © 2019 Pro Pharma Communications International. All Rights Reserved.