New Zealand announces funding for adalimumab biosimilar
Biosimilars/News
|
Posted 17/12/2021
0 Post your comment
New Zealand has announced that, in order to widen access to adalimumab, it will now fund the adalimumab biosimilar Amgevita.
New Zealand's pharmaceutical management agency, Pharmac, announced on 17 November 2021 that it had made the decision to fund the adalimumab biosimilar Amgevita, improving access to adalimumab for New Zealanders.
Adalimumab is used to treat a range of rheumatology, gastrointestinal, dermatological, and other autoimmune conditions. Around 6,400 kiwis have this injection, often fortnightly.
The originator adalimumab, AbbVie's Humira, is the current brand of adalimumab, being used in the country and has been listed since 2006. However, due to the high cost to New Zealand's healthcare budget, Pharmac started a consultation on a possible cheaper alternative. Of all the medicines funded in New Zealand, Humira is the second biggest spend for the Pharmac budget. The adalimumab biosimilar Amgevita is being used in 40 countries and has been approved by MedSafe as a safe and effective medicine [1].
The funding change comes as a result of Pharmac's request for feedback from stakeholders on its proposal to make changes to the funded brand of adalimumab, from the originator (Humira) to the adalimumab biosimilar (Amgevita) from 1 March 2022 through a provisional agreement with Amgen.
The decision means that from 1 March 2022 Principal Supply Status will be awarded to Amgevita, a move that Pharmac says will widen access to this treatment for a number of gastrointestinal conditions, including Crohn's disease, inflammatory bowel disease, associated arthritis and ulcerative colitis, as well as for rheumatoid arthritis, Behçet's disease and ocular inflammation.
The funding change means that:
• All people who start on adalimumab treatment after 1 March 2022 will receive Amgevita.
• People receiving treatment with adalimumab prior to 1 March 2022 will need to transition to Amgevita before 30 September 2022.
• Humira will remain available for people who meet certain funding criteria to move back to or remain on Humira, with access via a new Special Authority application.
Pharmac states that more people will be able to access Amgevita once it is funded, and existing patients will also be able to access higher doses of treatment if they move to Amgevita.
Pharmac's Chief Medical Officer, Dr David Hughes adds that 'this is the Pharmac model in action. Competing markets, forecasting and moving to a biosimilar medicine stretches New Zealand's medicine budget further and means we can fund more medicines for more Kiwis'.
Related articles
New Zealand to expand access to rituximab, possibly adalimumab
New Zealand to fund only biosimilar epoetin alfa
LATIN AMERICAN FORUM
The new section of the 'Latin American Forum' on GaBI has been launched. The objective of this new section is to provide you with all the latest news and updates on developments of generic and biosimilar medicines in Latin America in Spanish.
View this week's headline article: Guía evaluación de comparabilidad de medicamentos biológicos en Colombia
Browse the news in the Latin American Forum!
Register to receive the GaBI Latin American Forum newsletter. Inform colleagues and friends of this new initiative.
LATIN AMERICAN FORUM
Se ha lanzado la nueva sección del 'Foro Latinoamericano' sobre GaBI. El objetivo de esta nueva sección es brindarle las últimas noticias y actualizaciones sobre desarrollos de medicamentos genéricos y biosimilares en América Latina en español.
Vea el artículo principal de esta semana: Guía evaluación de comparabilidad de medicamentos biológicos en Colombia
Explore las noticias en el Foro Latinoamericano!
Regístrese para recibir el boletín informativo GaBI Foro Latinoamericano. Informe a colegas y amigos sobre esta nueva iniciativa.
Reference
1. GaBI Online - Generics and Biosimilars Initiative. Biosimilars approved in New Zealand [www.gabionline.net]. Mol, Belgium: Pro Pharma Communications International; [cited 2021 Dec 17]. Available from: www.gabionline.net/biosimilars/general/Biosimilars-approved-in-New-Zealand
Permission granted to reproduce for personal and non-commercial use only. All other reproduction, copy or reprinting of all or part of any 'Content' found on this website is strictly prohibited without the prior consent of the publisher. Contact the publisher to obtain permission before redistributing.
Copyright – Unless otherwise stated all contents of this website are © 2021 Pro Pharma Communications International. All Rights Reserved.
Comments (0)
Related content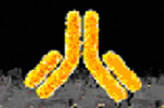 Biosimilars/News
Posted 16/05/2022
Most viewed articles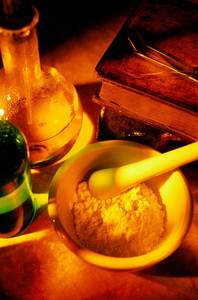 Home/Reports

Posted 14/10/2009

Powered by