Generics manufacturers do not have to change drug safety labels in the US
Posted 26/08/2011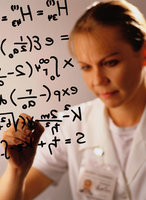 A landmark ruling from the US Supreme Court has decided that generic drug manufacturers do not have to change their drug's safety label, even if stronger safety warnings are found to be required [1- 2]. This is the opposite of a ruling in 2009 that decided that patients could sue the manufacturer of a brand-name drug if its safety label is found to be inadequate, e.g. when new drug-related risks are discovered after the drug has made it to market [3, 4].
The difference in the rulings is because of overriding legislation from FDA, which states that labels for generic drugs must be identical to that of their brand-name equivalent. Therefore, although generics manufacturers have a duty to propose stronger warnings if they believe they are required, the generic label cannot be changed until FDA has agreed a label change with the brand-name manufacturer [2, 3].
This means that bizarrely, a US patient who is given a generic drug has no legal recourse if its safety label is judged to be inadequate. Yet, if the same patient is given the branded drug, the label, which is identical to the generic, would now be considered legally inadequate and the patient could sue.
When passing its judgement, the Court had no other option because of the overriding federal legislation. However, the American Medical Association argued that 'it should be the responsibility of all drugmakers to conduct reasonable and affirmative safety surveillance and to take appropriate action when significant safety concerns arise' [2]. Opposers of the Court ruling also highlighted that generic drugs were now a huge part of the US drugs market (75% of all dispensed prescriptions in 2009), and that 'in many cases, once generic versions of a drug enter the market, the brand-name manufacturer stops selling the brand altogether' [1].
In another twist, US federal law also dictates that Congress or FDA can change the Supreme Court's conclusions. If either body does decide to overrule the findings, generics manufacturers may yet have to take responsibility for their own label changes sooner rather than later.
References
1. Pliva v. Mensing, 131 Supreme Court 2567 (2011).
2. LH Glantz, GJ Annas. Impossible? Outlawing State Safety Laws for Generic Drugs. N Engl J Med. 2011;365:681-3.
3. Wyeth v. Levine 555 U.S. 555 (2009).
4. Annas GJ. Good law from tragic facts – Congress, the FDA, and pre-emption. N Engl J Med. 2009;361:1206-11.