Gulf countries discuss global harmonization of biosimilars
Posted 15/03/2019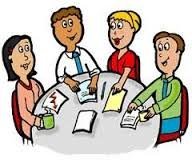 The regulation, approval and use of biosimilars is subject to global debate. Policies and regulations differ from country to country which can lead to confusion over biosimilars integrity. To ensure increased uptake and affordability of biosimilars, their safety and reliability needs to be assured. Worldwide, governments must adapt regulatory procedures to facilitate biosimilar market access and low prices.
The countries of the Gulf Cooperation Council (GCC) are seeing increased availability and use of biosimilar products. Members of GCC countries met with experts from Europe, Saudi Arabia and the US to discuss issues that need to be overcome in order to clear the path for the increased, safe use of biosimilars. The concept of global harmonization, related to production, regulation, nomenclature, was a recurring theme throughout discussions [1].
In Saudi Arabia, there is a guideline on the quality requirements for biosimilars and there is a pricing system in development for biosimilars [2]. The Executive Director for Pharmaceutical Products Evaluation of the Saudi Food and Drug Administration (SFDA), Dr Ali Alhomaidan confirms that, Saudi Arabia has adopted the same safety and efficacy requirements as the European Medicines Agency (EMA). Here, the guidelines aim to promote the dissemination of the correct information about biosimilars to ensure their quality, safety and efficacy, rather than to increase biosimilar uptake. He also emphasizes the vigilant processes in place to ensure biosimilar product safety and efficacy in Saudi Arabia.
Across the world, biosimilar product variability is a concern. To reduce this, Professor Aws Alshamsan of King Saud University in Saudi Arabia, informs that the World Health Organization (WHO) is creating a master cell line of bevacizumab, that will be distributed to manufacturers to ensure harmonization of products. This has potential to be the first biosimilar that is part of a 'master cell bank,' which could enable further cost reductions in biosimilar products and reduce variability between products and batches. Dr Ibrahim Aljuffali from the Ministry of Health in Saudi Arabia, thinks that, if rolled out, master cell banks are likely to have a significant impact on the biosimilar landscape in the future. To facilitate this idea and create harmonized low-cost products, governments and regulators need to carry out further research and increase investment into the master cell bank concept.
The idea of global harmonization of regulation and approval procedures for biosimilars was also discussed. However, Professor Gianluca Trifirò, of the University of Messina, Italy makes it clear that we are far from being able to achieve this. However, if regulators want to attempt global harmonization, they should do this sooner rather than later as, at present, there are only a few products on the market and it will be the easiest time to implement procedures.
Biosimilars are designed to be low-cost alternatives to products on the market. Dr Alhomaidan, describes how, in Saudi Arabia, a transparent pricing system is in place. Here, the price of each registered product is accessible/viewable online and biosimilar prices are set according to one of three approaches and each product is priced on a case-by-case basis. This transparent pricing system is heralded as positive and encouraged to continue.
The nomenclature of biosimilars has proved controversial in recent years and, across the globe, different approaches have been adopted. Professor Trifirò emphasizes that traceability is key for any biological/biosimilar/chemical drug product. Again here, the idea of a globally harmonized approach to nomenclature is at the forefront of the discussion. With respect to this, action should be taken to ensure that all biosimilar products globally are traceable to batch level to ensure adequate pharmacovigilance is upheld. In addition, global consistency, transferability and/or harmonization of biosimilar nomenclature needs to be achieved. In all regions of the world, strong governmental regulators need to be in place to ensure drug products can be tracked without necessarily having to initiate new biosimilar nomenclature.
As a global goal, it is hoped that, in the future, patients will play a greater role in decisions about their treatment. However, for now, Professor Alshamsan makes it clear that in Saudi Arabia, it is the physician that makes the treatment decisions. In light of this, the issue of switching between biologicals and biosimilars and the safety of multi-switching is also discussed. Here, the long-term effects of switching and multi-switching between biosimilars and/or reference products needs to be better understood and addressed. Developing the right methodological approach will require an international concerted effort. With respect to this, electronic healthcare records need to be developed and implemented to facilitate pharmacovigilance and gather further data on switching. In addition, the establishment and implementation of biosimilar patient registries could gather further data on switching.
References
1. Trifirò G, Al-Foheidi M, Alhomaidan AM, et al. First GCC Stakeholder Meeting on Approval Process, Interchangeability/ Substitution and Safety of Biosimilars 2017 – Report. Generics and Biosimilars Initiative Journal (GaBI Journal). 2018;7(4):158-63. doi:10.5639/gabij.2018.0704.032
2. Alhomaidan AM, Aljuffali IA, Alnutaif FSi, AL-Howaimel NA. Pricing of biosimilars in Saudi Arabia. Generics and Biosimilars Initiative Journal (GaBI Journal). 2016;5(1):27-9. doi:10.5639/gabij.2016.0501.007
Permission granted to reproduce for personal and non-commercial use only. All other reproduction, copy or reprinting of all or part of any 'Content' found on this website is strictly prohibited without the prior consent of the publisher. Contact the publisher to obtain permission before redistributing.
Copyright – Unless otherwise stated all contents of this website are © 2019 Pro Pharma Communications International. All Rights Reserved.