Bionomics of biosimilars – EU and US markets not easy for India Posted 02/03/2010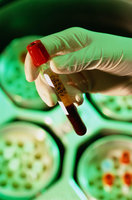 As reported by Ms Nayantara Som in BioSpectrumIndia of 13 January 2010, biosimilars are said to be the next big cash cow for India. However, players have many knots to untangle before they can have a firm grip over the economics of the market, she warns.
Attaining a firm grip in the EU and the US markets will not be a cakewalk for India. With EU already out with a pathway in 2006 and the US FDA scheduled to come out with one in another five years, Indian players are investing heavily keeping these two markets in mind. However, industry experts claim that it will be a different ball game altogether. Mr Jay Desai, founder and CEO of Universal Consulting, said, "The current theory-in-use is that India will at some point in the not-too-distant future, replicate the relative success of its generics industry in the biosimilars market worldwide. The theory-in-practice may well turn out to be quite different."

"The estimated cost to develop a biosimilar is in the range of US$10–40 million, largely because of the need for extensive safety and efficacy testing when compared with US$1–2 million for a traditional generic", claims Mr KV Subramaniam, President and CEO, Reliance Life Sciences. Post the approval of its first biosimilar product, Omnitrope, Sandoz's penetration levels in the European market is still very low. According to Mr Peter Wittner, Senior Consultant, Interpharm Consultancy, "It will be a bumpy road for India. Registering a biosimilar product in the EU, by the European Medicines Agency, will be easier since the guidelines have already been laid out, yet the cost of compliance is extremely high. Moreover, in regions like the EU, the entry cost is high leading to low competition and fewer players."

The call of the hour is to set up an independent regulatory pathway in India for the approval of biosimilar products. At present, the Drug Controller General of India (DCGI) gives the go ahead for market approval both for generic as well as biotech drugs. Without a regulatory body, there might be chances of low-quality products being sold, which in turn can ruin the reputation of the Indian industry.

In 2004, there was a call by a section of the industry for an independent body for approval of biologics. Nothing concrete has come up since then. Dr Dhananjay Patankar, COO, Intas Biopharmaceuticals, who then represented the Confederation of Indian Industry (CII), recalls "The need to streamline and draft guidelines for biosimilar drugs first came about in 2004 with the setting up of the Mashelkar Task Force which had representatives both from associations and the industry." Only a few recommendations from the task force are being implemented today.

All eyes are now on the WHO guidelines for biosimilars, which can bring about some stability. "The Indian government is looking into the issue and it has been sharing details to the industry and also taking in their suggestions", adds Dr Patankar. (see also Bionomics of biosimilars - Indian options for investors, Bionomics of biosimilars – Indian opportunities and Bionomics of biosimilars – India's next big cash cow?)

Reference:

Nayantara Som. Bionomics of Biosimilars. BioSpectrumIndia. 2010 January 13.