UnitedHealthcare to preferentially cover Amgen's anticancer biosimilars Posted 20/09/2019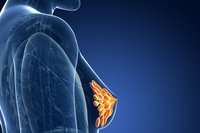 The largest insurer in the US, UnitedHealthcare, has announced it will preferentially cover Amgen's biosimilar cancer treatments from 1 October 2019.
UnitedHealthcare announced in its August 2019 network bulletin that it will preferentially cover Amgen's biosimilars for bevacizumab and trastuzumab. The preferential cover will begin from 1 October 2019 for both commercial and community plans.

Bevacizumab (marketed as Mvasi by Amgen) is administered by slow injection for the treatment of colon cancer, lung cancer, glioblastomas and renal cell carcinoma.

Trastuzumab (Kanjinti) meanwhile is used for the treatment of human epidermal growth factor receptor 2 (HER2)-positive breast cancer. HER2 is overexpressed in some forms of breast cancer, where it plays an important role in progression. Trastuzumab targets this receptor to slow progression of the disease and can be used to treat approximately 30% of patients.

These drugs have previously been marketed as Avastin and Herceptin, respectively, by Roche.

Mvasi and Kanjinti were launched by Amgen in July 2019, at prices 15% below those of Roche. They are the first anticancer biosimilars to have launched on the US biosimilars market (although several others have gained US Food and Drug Administration approval).

Roche had attempted to block Amgen from launching the copycat drugs but failed to win a court injunction. Sales for Herceptin, Avastin and Rituxan (rituximab) earned Roche almost US$21 billion in 2018, around half of which originated from the US market.

This news, combined with the early launch of these products, will help Amgen to gain market share against competitors such as Mylan and Pfizer.

A UnitedHealthcare spokesperson commented: 'UnitedHealthcare evaluates each brand name biologic and its biosimilar one-by-one and makes a coverage decision based on the lowest cost product in order to deliver lower costs to our members, clients and consumers'.

Other changes from 1 October 2019 include preferential coverage of Sandoz's filgrastim biosimilar Zarxio, which is used to stimulate white blood cells during chemotherapy or in chronic infection such as HIV. Zarxio will be preferred over Amgen's branded filgrastim (Neupogen) and Pfizer's biosimilar product (Nivestym).

Related articles
Mylan launches first trastuzumab biosimilar in Australia

Positive phase III results for bevacizumab copy biological IBI305

FDA approves trastuzumab biosimilar Kanjinti

FDA approves bevacizumab biosimilar Mvasi

Permission granted to reproduce for personal and non-commercial use only. All other reproduction, copy or reprinting of all or part of any 'Content' found on this website is strictly prohibited without the prior consent of the publisher. Contact the publisher to obtain permission before redistributing.

Copyright – Unless otherwise stated all contents of this website are © 2019 Pro Pharma Communications International. All Rights Reserved.
Source: Amgen, UnitedHealthcare
Comments (2)
HIV herbal cure posted 17/10/2019 - by Harry Raphael
How can i ever stop saying thank you to Dr.Oaziza, After taking his product today my life is healthy and balance am living up to my expectation. For the past 11 years i have been struggling with with my hiv issue, i have tried a lot of medications from different doctors but all to no avail. I have spent money on it but no cure until i took this product from Dr.Oaziza just within few weeks i got cured of my hiv diseases , if you are also suffering from any kind of disease then get immediate help now from dr Oaziza for his products contact him email dr Oazizaspiritualspelltemple@gmail.com OR CALL HIM OR WHATS APP ON +2349064851206 god bless you all.
best cure posted 22/09/2019 - by mary johnson
ALL THANKS TO DR OSO WITH HIS HERBAL PORTION I WAS COMPLETELY CURED FROM BREAST CANCER.  I'm here again to appreciate. DR OSO God will always continue to bless you more abundantly, for the good works you don in my life, I will always keep on writing good and posting my testimonies about you on the Internet, I'm MARY JOHNSON from TEXAS . I was tested breast cancer positive, I saw a blog on how DR OSO cured people with his herbal portion, i did not believe in natural medicine but i just decided to give him a try, I contacted him,and explain my situation to him,few day later he sent me the herb, after taking DR OSO  herbal medicine for few weeks i went to hospital for check up so luckily i was healed  with his herbal portion, i am so happy. If you have any type of cancer problem or you are also infected with any kind of disease, contact him drosohaberhome@gmail.com or call/whatapp +2348162084839 for advice and for his product,i hope this testimony also help some one out there ..              here is the  dr website. https://sites.google.com/view/drosohaberhome/ His blog page https://drosohaberhome.blogspot.com you can also email me for more info about DR oso  via maryjohnson9700@gmail.com     ALL THANK TO DR OSO .