Biosimilar drug packaging does not meet EU guidelines on readability Posted 19/04/2019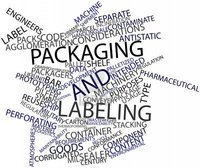 Analysis of 35 biosimilar medicines licensed by the European Medicines Agency (EMA) finds packaging to be more complex than recommended. None of the packaging leaflets analysed were found to be 'easy to understand', with sections on therapeutic indication and side effects found to be the most complex [1].
Accessible and reliable information on medicines is critical for patients to understand and make decisions on their treatment. This is particularly important for biosimilar drugs, where comprehensible information can help to alleviate concerns about safety and efficacy compared to branded drugs.

The most commonly consulted source of information on medicines is the package leaflet, defined as 'a leaflet containing information for the user which accompanies the medicinal product'. The package leaflet is a critical source of information on medicines which, alongside information from healthcare professionals, can ensure the proper use of and adherence to medicines.

A recent study published in BMJ Open [1] assessed the readability of package leaflets for 35 biosimilars. The biosimilars were authorized by EMA as of 31 August 2017, and all package leaflets were available online.

The researchers assessed the leaflets according to EU guidelines which state that the package leaflet must be 'written and designed to be clear and understandable, enabling the users to act appropriately'. The researchers also assessed the readability of the leaflets using the 'Flesch-Kincaid formula', which objectively measures how difficult a passage of English is to understand based on the total number of words, sentences and syllables it contains. Health-related materials are recommended to have a readability level around ages 11-12. Excessively long materials are often more difficult to understand.

The package leaflets varied widely in length, from just over 800 words to over 3,000 words at the longest. All of the leaflets were over the recommended value for health-related written materials (as measured by the Flesch-Kincaid index) and none were deemed easy to understand.

The most difficult section to understand was the therapeutic indication section (What X is and what it is used for), followed by the section on side effects, which often contains lists of complex medical terms.

The most readable package leaflets were for heparins. All other types of biosimilars were classified as below standard readability, according to the Flesch Reading Ease scale. The readability of the package leaflet was unrelated to whether the drug was reference or biosimilar product.

This is an important issue, as lack of readability could lead to some patients not reading package leaflets. It could also cause alarm in patients that do read them, potentially reducing adherence to treatment.

The researchers suggest this is especially problematic for biological and biosimilar drugs, as they are often prescribed to treat serious ailments such as cancer.

To make package leaflets easier to understand, the researchers recommend that manufacturers apply readability formulas and get patient opinions on readability before publishing package leaflets.

They also say the competent organizations, such as the European Commission, should be informed that package leaflets for several authorised biosimilars do not fulfil their intended function, which could have negative effects on how they are used by patients.

Conflict of interest
The authors of the research paper [1] declared that there was no conflict of interest.

Editor's comment
Readers interested to learn more about biosimilars are invited to visit www.gabi-journal.net to view the following manuscripts published in GaBI Journal:

Top developments in biosimilars during 2017

European regulatory pathways for biosimilars

Readers interested in contributing a research or perspective paper to GaBI Journal – an independent, peer reviewed academic journal – please send us your submission here.

Related articles
Clinician biosimilar prescribing habits and need for education

New safety requirements for EU medicines

Generics and biosimilars: status in the EU

Reference
1. Piñero-López M, Figueiredo-Escribá C, Modamio P, Lastra C, Mariño E. Readability assessment of package leaflets of biosimilars. BMJ Open. 2019;9:e024837.

Permission granted to reproduce for personal and non-commercial use only. All other reproduction, copy or reprinting of all or part of any 'Content' found on this website is strictly prohibited without the prior consent of the publisher. Contact the publisher to obtain permission before redistributing.

Copyright – Unless otherwise stated all contents of this website are © 2019 Pro Pharma Communications International. All Rights Reserved.