The economic impact of biosimilars in the US Posted 29/07/2016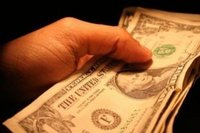 Biologicals are large molecule compounds used to treat rare or complex diseases. Between 2013 and 2014, spending on specialty drugs, including biologicals, increased 32.4%, while spending on small-molecule drugs increased by just 6.8%. By 2016, eight of the 10 top-selling drugs are expected to be biologicals.
Biosimilars are biological products that are designated as highly similar, but not identical, to the brand-name reference product. While biosimilars have been available in Europe since 2006 their availability in the US has been slow due to a lack of regulatory guidance. In 2010, the Biologic Price Competition and Innovation (BPCI Act was implemented with the approval of the Affordable Care Act. The BPCI Act defined two pathways for biosimilar market entry: biosimilars and interchangeable biosimilars.

In 2015, the US Food and Drug Administration (FDA) finalized regulations for the biosimilar pathway and the first biosimilar filgrastim-sndz (Zarxio) was approved. FDA has yet to issue guidance on interchangeable biosimilars. While many biologicals will be going off patent, there will likely be multiple prospective manufacturers of biosimilars, and a growing emphasis on regulatory guidelines to ensure their efficacy and safety, in the very near future.

A strong factor and assumption surrounding biosimilar development and use is the potential for healthcare cost savings; the introduction of biosimilars is expected to reduce drug costs, although to a lesser degree than seen with small-molecule generics. In comparison to generics, biosimilars are significantly more complex and costly to develop taking up to five years and averaging US$40 million to US$300 million. Due to the high cost of development and the lack of interchangeable guidance, biosimilars are not expected to yield the 70% to 80% savings seen with generics.

In Europe and other markets, biosimilars are priced 20% to 30% lower than the reference product. Zarxio came to market at a 15% discount and it is likely that future biosimilars will be priced to approximate competition in a multi-brand category of drugs. Cost savings estimates for the US market vary widely. Actual savings will depend on a number of factors including competition within the therapeutic category, pricing, FDA guidance, interchangeability, prescriber and patient acceptance, plan design and formulary structure.

Managed care clinicians and providers must carefully consider the economic implications and potential cost-effectiveness of uptake of biosimilars for therapy in clinical practice. Providers and patients have expressed safety concerns. However, a decade of use in Europe has shown that biosimilars are as safe and effective as the reference products. In order to improve biosimilar uptake by prescribers and patients, continued education on the safety and efficacy of biosimilars is needed. Patient cost share will also impact uptake; patients challenged by high out-of-pocket costs may be more willing to switch from a brand-name reference product or to commence treatment on biosimilar from the start. The complex landscape of biosimilars provides payers with a unique opportunity to explore new payment models and re-evaluate their plan design and formulary options.

It is hard to predict the end state of the evolving biosimilars market, however, given the high cost of biologicals, it is clear that biosimilars have the potential to lead to much-needed cost savings while still providing patients access to safe and efficacious treatments.

Conflict of interest
The research paper [1] is supported by an independent educational grant from Boehringer Ingelheim Pharmaceuticals, Inc, and the authors reported employment and stock ownership with CVS Health.

Abstracted by Dr Surya C Singh, Director, Specialty Pharmacy Clinical and Manufacturer Services at CVS Health.

Editor's comment
Readers interested to learn more about the biosimilars market are invited to visit www.gabi-journal.net to view the following manuscripts published in GaBI Journal:

A patient-centred paradigm for the biosimilars market

Barriers to market uptake of biosimilars in the US

Readers interested in contributing a research or perspective paper to GaBI Journal – an independent, peer reviewed academic journal platform – please send us your submission here.

Related articles
Improving uptake of biosimilars in Spain

Regulation and uptake of 'similar biologics' in India

Reference
1. Singh SC, Bagnato KM. The economic implications of biosimilars. Am J Manag Care. 2015;21(16):S331-40.

Permission granted to reproduce for personal and non-commercial use only. All other reproduction, copy or reprinting of all or part of any 'Content' found on this website is strictly prohibited without the prior consent of the publisher. Contact the publisher to obtain permission before redistributing.

Copyright – Unless otherwise stated all contents of this website are © 2016 Pro Pharma Communications International. All Rights Reserved.