Improving uptake of biosimilars in Spain Posted 29/04/2016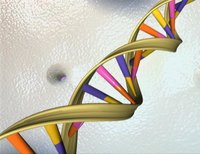 Ainhoa Aranguren Oyarzábal and colleagues from the Madrid Health Service (MHS), Spain, investigated how efforts to improve the uptake of biosimilars in the country have been working.
As is the case with other European countries, biosimilars of somatropin, filgrastim, erythropoietin and infliximab have recently been marketed in Spain. According to IMS MIDAS MAT 09/2012 data, the uptake of biosimilars in the Spanish market has been traditionally lower to that reported in other European countries, such as Romania, Greece, Austria or Germany (20% vs 50–70%), see Figure 1.

Figure 1: Biosimilars uptake in several European countries (2007‒2012)


In Spain, management of the heath system is currently carried out at a regional level. Madrid is one of 17 self-governing regions and represents about 13% of the Spanish population.

The Assistance Direction of Pharmaceutical Management (ADPM), which comes under the General Authority of Healthcare Coordination, is the department of MHS in charge of making decisions about the region's strategic plans regarding drugs and medical devices.

The MHS coordinates 35 public hospitals with different size and complexity levels allocated in the Madrid region. Biologicals have a high and increasing impact in the hospital drug budget. About 6 of the 10 most expensive hospital drugs in Madrid are biologicals, according to 2014 information. In this scenario, increasing biosimilars use can contribute to the sustainability and efficiency of the Health System.

In 2010, the ADPM introduced a strategic approach. This initiative, along with other approaches, monitors the use of biosimilars with the aim of trying to improve the uptake of biosimilars in the region.

A more detailed discussion of the methods used in the strategic approach, the other approaches and the results and conclusions obtained by the ADPM is presented in [1] as well as in the series of four articles that follow.

Acknowledgement
This article is prepared based on the paper entitled 'Best practice to improve biosimilars uptake: the experience of Madrid, Spain' by Aranguren Oyarzábal A, López Centeno B, Alonso Castro V, Calvo Alcántara MJ, Cruz Martos E, Assistance Direction of Pharmaceutical Management, Madrid Health Service, Spain

Editor's comment
Readers interested to learn more about market uptake of biosimilars are invited to visit www.gabi-journal.net to view the following manuscript published in GaBI Journal:

Product naming, pricing, and market uptake of biosimilars

Readers interested in contributing a research or perspective paper to GaBI Journal – an independent, peer reviewed academic journal – please send us your submission here.

Related article
Improvement in uptake of biosimilars in Spain

Uptake of biosimilars increasing in Spain

Approaches to increase uptake of biosimilars in Spain

A strategic approach to increase uptake of biosimilars in Spain

Reference
1. Derbyshire M. Improving biosimilars uptake: experience gained in Madrid, Spain. Generics and Biosimilars Initiative Journal (GaBI Journal). 2016;5(2):89-91. doi:10.5639/gabij.2016.0502.021

Permission granted to reproduce for personal and non-commercial use only. All other reproduction, copy or reprinting of all or part of any 'Content' found on this website is strictly prohibited without the prior consent of the publisher. Contact the publisher to obtain permission before redistributing.

Copyright – Unless otherwise stated all contents of this website are © 2016 Pro PharmaCommunications International. All Rights Reserved.