Limited distribution networks found to be anticompetitive Posted 05/10/2018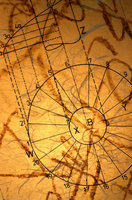 Limited distribution networks, whereby a drug manufacturer has a contract with one or a small number of distributors, suppress competition in both the generic and biosimilar drug markets. This leads to high costs for both payers and patients, according to a recent US review [1].
Traditionally, the pharmaceutical supply chain involves a pharmaceutical company making a drug broadly accessible through a distribution channel including a major wholesaler, such as the AmerisourceBergen Corporation in the US, and a number of dispensing pharmacies, including community, hospital and nursing home pharmacies.

Limited distribution networks (LDNs) however restrict the distribution of a drug to a small number of drug distributors. Intended to enable the more effective allocation of drugs in short supply and to ensure the safe distribution of high risk drugs, the authors of this review suggest LDNs are in fact stifling competition in both the generic and biosimilar drug industries.

Exclusive distribution networks (EDNs), composed of just one distributor, provide the pharmaceutical company with the most control over sales and have the greatest anticompetitive impact, say the authors. At least 60% of the drugs projected to have the highest pharmaceutical sales in 2022 currently use LDNs.

According to the review, several major drug companies have used such networks to prevent generic and biosimilar manufacturers from accessing samples of drug products, which are necessary to perform the bioequivalence testing required to file a generic or biosimilar drug application with the US Food and Drug Administration (FDA).

As an example, the US Senate recently found that Turing Pharmaceuticals had used LDNs to restrict distribution, prevent competition and allow huge price increases for its products; its anti-parasitic drug Daraprim for instance increased in price from US$13.50/pill to US$750/pill. The former general counsel of the company admitted a closed distribution system was an 'integral part of the company's desire to block a generic entrant'.

The Senate reported on several other companies using LDNs to obstruct access to drug samples by competitor manufacturers, and therefore enable price gouging. Delays to market entry by generics and biosimilars cause subsequent increases in costs for payers and patients, say the authors.

The paper also addresses the misconception that LDNs are required as part of FDA Risk Evaluation and Mitigation Strategies (REMS), a type of risk management plan used to ensure that the benefits of high risk drugs outweigh their safety issues. Although some drug companies continue to use these plans to justify LDN arrangements, LDNs are not in fact required by REMs and many of the drugs issued by LDNs are not considered a high enough safety risk to warrant REMs.

Lastly, the authors offer policy recommendations to prevent anticompetitive practice. They say FDA should be given the authority to require pharmaceutical companies to sell approved drug products to generic and biosimilar manufacturers, so that they can perform bioequivalence testing.

Within LDNs, manufacturers can include specifications in their contract terms that a drug product can only be sold to approved purchasers (preventing sale to generics manufacturers). FDA is aware of such practices, but presently has no legal authority to require the sale of drug samples to generics and biosimilars manufacturers.

The authors finally recommend that FDA determine which drugs can be distributed via LDNs as well as an FDA mandate for all drug companies to disclose their intention to use LDNs.

Conflict of interest
The authors of the research paper [1] declare several personal interests, outlined in full in the research paper.

Editor's comment
Readers interested to learn more about the US generic and biosimilar drug markets are invited to visit www.gabi-journal.net to view the following manuscripts published in GaBI Journal:

Rationalizing FDA guidance on biosimilars—expediting approvals and acceptance

Barriers to generics policy reform: a US case study

Readers interested in contributing a research or perspective paper to GaBI Journal – an independent, peer reviewed academic journal – please send us your submission here.

Related articles
FDA issues final guidance on biosimilar user fees

US drug contracting system is 'rigged' against biosimilars

Reference
1. Karas L, Shermock KM, Proctor C, et al. Limited distribution networks stifle competition in the generic and biosimilar drug industries. Am J Manag Care. 2018;24(4):e122-e127.

Permission granted to reproduce for personal and non-commercial use only. All other reproduction, copy or reprinting of all or part of any 'Content' found on this website is strictly prohibited without the prior consent of the publisher. Contact the publisher to obtain permission before redistributing.

Copyright – Unless otherwise stated all contents of this website are © 2018 Pro Pharma Communications International. All Rights Reserved.