New use for old generic could treat rare cardiovascular condition Posted 03/11/2017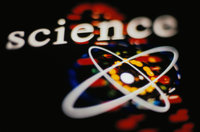 Researchers from Canada and the UK may have found a new use for an old generic drug: treatment of the rare cardiovascular condition, pulmonary arterial hypertension (PAH).
Investigators from the University of Alberta, Canada and colleagues from Imperial College of Medicine, London, UK treated lungs from patients with PAH with dichloroacetate (DCA), a drug used to treat cancer and congenital mitochondrial disease that inhibits the mitochondrial enzyme pyruvate dehydrogenase kinase.

PAH is a disease that causes an increase of blood pressure in the arteries of the lungs, leading to heart failure and early death. It affects up to 10,000 people in Canada and hundreds of thousands of patients worldwide. Approved therapies cannot reverse the disease or prolong the life of treated patients, but can cost patients more than CA$200,000 annually.

The authors reported promising results from an early-phase clinical trial in a small group of patients with PAH already under treatment with approved drugs, as well as lung tissue from PAH patients. In the four-month, open-label study, DCA (3 to 6.25 mg/kg b.i.d.) administered to patients with idiopathic PAH (iPAH) already on approved iPAH therapies led to reduction in mean pulmonary artery pressure and pulmonary vascular resistance and improvement in functional capacity, but with a range of individual responses. They found that in some patients DCA can decrease the blood pressure in the lungs of patients with the condition and improve their ability to walk.

Michelakis et al. determined that patients with inactivating mutations in two genes encoding mitochondrial proteins were less responsive to DCA. This finding, according to the authors, 'highlights the importance of considering patient genotype in clinical trial design'.

Study co-author Dr Martin Wilkins of Imperial College said in a press release that 'this is a great example of precision medicine, where the patients' genes can be used to predict the effectiveness of a drug in a particular patient, thus allowing only the patients that may respond to be exposed to the drug in future studies'.

The authors concluded that 'this first-in-human trial of a mitochondria-targeting drug in iPAH demonstrates that PDK is a druggable target and offers h[a]emodynamic improvement in genetically susceptible patients, paving the way for novel precision medicine approaches in this disease'.

Finding new treatment options by repurposing generics is a cost-effective and time-efficient way of finding a new purpose for old drugs. However, one major obstacle to this process is the lack of economic interest by pharmaceutical companies [1].

DCA has been used since the 1960s to treat children born with mitochondrial diseases. However, since it is an old generic drug potential profits for any drug company will be limited. For this reason the study was sponsored by public funds and donations from the Canadian Institutes of Health Research, the Canadian Heart and Stroke foundation, the Hecht Foundation (Vancouver, Canada) as well as the Medical Research Council and British Heart Foundation.

Related article
Repurposing thioguanine

Reference
1. GaBI Online - Generics and Biosimilars Initiative. Challenges in the rediscovery of old generics [www.gabionline.net]. Mol, Belgium: Pro Pharma Communications International; [cited 2017 Nov 3]. Available from: www.gabionline.net/Generics/Research/Challenges-in-the-rediscovery-of-old-generics

Permission granted to reproduce for personal and non-commercial use only. All other reproduction, copy or reprinting of all or part of any 'Content' found on this website is strictly prohibited without the prior consent of the publisher. Contact the publisher to obtain permission before redistributing.

Copyright – Unless otherwise stated all contents of this website are © 2017 Pro Pharma Communications International. All Rights Reserved.
Source: Imperial College, Science Translational Medicine