EMA provides guidance on avoiding nitrosamines in human medicines Posted 11/10/2019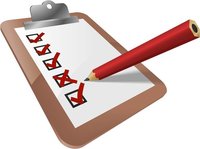 On 26 September 2019, the European Medicines Agency's (EMA) Committee for Medicinal Products for Human Use (CHMP) provided guidance on avoiding the presence of nitrosamine impurities in human medicines containing chemically synthesized active substances, following a request from EMA's Executive Director.
Nitrosamines are classified as probable human carcinogens. In 2018, nitrosamines were found in several blood pressure medicines known as 'sartans' leading to a recall of some products and a comprehensive EU review which set strict new manufacturing requirements for these drugs. Since then, nitrosamine impurities have been detected in a few batches of pioglitazone from one company, and most recently in ranitidine. Ranitidine has been taken off many markets worldwide until further clarification [1].

In the new guidance, the CHMP requests that marketing authorisation holders for human medicines containing chemically synthesised active substances evaluate their drugs for the possible presence of nitrosamines and test all products at risk. It specifies that marketing authorisation holders must inform authorities immediately if nitrosamines are detected in any of their medicines so that appropriate regulatory action can be taken.

The steps that companies should take are:
Evaluate possibility of nitrosamines being present in every concerned medicine within six months
Prioritise evaluations, starting with medicines more likely to be at risk of containing nitrosamines
Take into account findings from CHMP's review of sartans
Notify authorities of outcome of risk evaluations
Test products at risk of containing any nitrosamines
Immediately report detection of nitrosamines to authorities
Apply for necessary changes to marketing authorisations to address nitrosamine risk
Complete all steps within three years, prioritising high risk products
A notice with information detailing these steps is being sent out to marketing authorisation holders, and a questions-and-answers document is available on the EMA website.

Marketing authorisation holders are obligated to manufacture their products in accordance with relevant regulations. This includes ensuring that the quality of active substances and other ingredients is fully satisfactory.

EMA will continue working closely with the European Directorate for the Quality of Medicines & Healthcare, national authorities, and international partners to ensure that manufacturers take appropriate actions to prevent nitrosamine impurities from being present in their products. Meanwhile, the CHMP will continue to evaluate available scientific knowledge on the subject of nitrosamines in medicines and advise regulatory authorities on suitable actions if manufacturers do find nitrosamines in their products.

'We will continue to work with our partners to address the presence of nitrosamines and reassure patients about the quality of their medicines', said Professor Guido Rasi, Executive Director of EMA. 'It is of paramount importance that we learn from our experience with sartans and take a proactive approach for other classes of medicines'.

In the meantime, patients and healthcare professionals are advised to continue using their medicines as normal.

Reference
1. GaBI Online - Generics and Biosimilars Initiative. Carcinogen contamination halts distribution of generic Zantac [www.gabionline.net]. Mol, Belgium: Pro Pharma Communications International; [cited 2019 Oct 11]. Available from: www.gabionline.net/Generics/General/Carcinogen-contamination-halts-distribution-of-generic-Zantac

Permission granted to reproduce for personal and non-commercial use only. All other reproduction, copy or reprinting of all or part of any 'Content' found on this website is strictly prohibited without the prior consent of the publisher. Contact the publisher to obtain permission before redistributing.

Copyright – Unless otherwise stated all contents of this website are © 2019 Pro Pharma Communications International. All Rights Reserved.