World Trade Organization allows generics imports into developing countries Posted 24/02/2017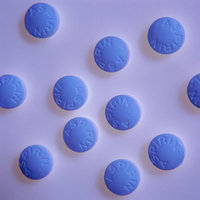 The World Trade Organization (WTO) has amended its intellectual property agreement to allow developing countries with limited drug production abilities to import generic drugs.
The Trade-Related Aspects of Intellectual Property Rights (TRIPS) agreement is a legal arrangement between all member nations of the WTO establishing standards for the regulation of many forms of IP – including that relating to pharmaceuticals.

In the past, the role of patents in maintaining high drug costs has been controversial, especially in developing countries. In reaction to this, the 2001 Doha Declaration indicated that TRIPS should not prevent states from dealing with public health crises, but until now there has been no formal revision of the agreement.

The WTO ratified an amendment to the TRIP agreement on 23 January 2017 to allow countries to export generics to developing countries under a 'compulsory licence'. Medicines produced under compulsory licences can usually only be supplied to the domestic market of the country where they are produced. This amendment however allows countries to grant generic medicines suppliers licences to manufacture drugs for less developed nations that lack production capacity.

The amendment was first agreed on in December 2005 but has only recently taken effect, as it requires the acceptance of a threshold level of members. The protocol has now been ratified by two-thirds of WTO members, most recently by Burkina Faso, Nigeria, Liechtenstein, the United Arab Emirates and Vietnam, reaching the level needed to formalize the amendment. Members who are yet to accept the amendment have until 31 December 2017 to do so. The WTO TRIPS Council recently urged any members that are yet to accept the amendment to do so promptly.

The WTO says the decision was taken to meet the public health needs of poorer nations and follows repeated calls for ratification of the amendment, including from the United Nations General Assembly High-Level Meeting on Ending AIDS.

The amendment provides a legal framework for generic medicines to be exported at reasonable prices to meet the needs of countries with no or limited pharmaceutical production capacity. WTO Director-General Roberto Azevêdo said this would help improve access to drugs for common diseases of poverty, such as AIDS, malaria and tuberculosis.

Although the amendment aims to increase poor countries' access to affordable medicines, the Pharmaceutical Research and Manufacturers of America (PhRMA) have openly opposed the changes and requested time restrictions on patent infringement exemptions for poorer nations to protect IP and maintain the incentives for drug discovery.

Related articles
UN urges WTO to keep cheap drug deal for poor countries

TRIPS and access to essential medicines

Permission granted to reproduce for personal and non-commercial use only. All other reproduction, copy or reprinting of all or part of any 'Content' found on this website is strictly prohibited without the prior consent of the publisher. Contact the publisher to obtain permission before redistributing.

Copyright – Unless otherwise stated all contents of this website are © 2017 Pro Pharma Communications International. All Rights Reserved.
Source: World Trade Organization (WTO)