2011's biggest patent expiries
Posted 22/04/2011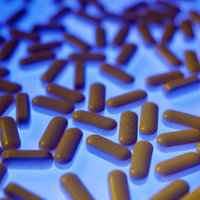 2011 looks set to be a bumper year for generics, with patents from some of the biggest selling drugs set to expire.
Just looking at the top five selling drugs, US sales of more than US$10 billion will be open to competition by the generics industry.
Key patent expiries, according to data from EvaluatePharma, include Lipitor (atorvastatin – Pfizer), Zyprexa (olanzapine – Eli Lilly), Levaquin (levofloxacin – Johnson & Johnson), Concerta (methylphenidate – Johnson & Johnson) and Protonix (pantoprazole – Pfizer). These patent expiries, while being very good news for the generics industry and patients could deal a major blow to some of the largest pharmaceutical companies.
In 2010, with US$10.8 billion in worldwide sales, Lipitor accounted for 15.8% of Pfizer's total revenue. While in 2010, Zyprexa's worldwide revenues were just over US$5 billion, or nearly 22% of Eli Lilly's full year sales.
Once drugs lose patent protection, lower-price generics rapidly gain market share, often siphoning off as much as 90% of sales. Benefits to patients are substantial, with generics averaging about 30% of the price of the brand-name originals.
Related article