Merck enters biosimilars deal with Korea's Hanwha
Posted 17/06/2011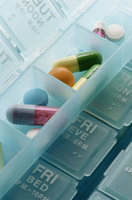 US pharma giant Merck announced on 13 June 2011 an exclusive deal with South Korea's Hanwha Chemical Corporation to develop and commercialise a biosimilar version of Amgen and Pfizer's blockbuster rheumatoid arthritis drug Enbrel (etanercept).
Under the terms of the agreement, the two companies will work together to develop and commercialise the biosimilar form of etanercept (HD203) developed by Hanwha. Merck will conduct clinical development and be responsible for manufacturing of the biosimilar. Upon approval, Merck will also commercialise HD203 globally, except for in Korea and Turkey where Hanwha has retained marketing rights. In return, Hanwha will receive an upfront payment from Merck, along with milestone payments and royalties on sales.
HD203 is currently being evaluated, in Korea, in a phase III clinical trial comparing it to Enbrel in combination with methotrexate in patients with rheumatoid arthritis.
Enbrel, which is also used to treat psoriasis and ankylosing spondylitis, had global sales of US$3.3 billion during 2010. Enbrel will lose patent protection in 2012, so whoever is ready with a biosimilar could grab a big chunk of this lucrative pie [1].
This is also not Merck's first venture into biosimilars. The company entered into a strategic alliance with contract research organisation Parexel back in January 2011 to provide clinical development services for designated biosimilar candidates [2].
Merck expects to have five biosimilar medicines in late-stage tests by 2012. Among the medicines it already has in development are versions of Amgen's granulocyte-colony stimulating factor formulations, Neupogen and Neulasta [2].
Related articles
Everybody jumping on the biosimilars bandwagon
2012's biggest patent expiries
Merck and Parexel form strategic alliance for biosimilars
References
1. GaBI Online - Generics and Biosimilars Initiative. 2012's biggest patent expiries [www.gabionline.net]. Mol, Belgium: Pro Pharma Communications International; [cited 2011 June 16]. Available from: www.gabionline.net/Policies-Legislation/2012-s-biggest-patent-expiries
2. GaBI Online - Generics and Biosimilars Initiative. Merck and Parexel form strategic alliance for biosimilars [www.gabionline.net]. Mol, Belgium: Pro Pharma Communications International; [cited 2011 June 16]. Available from: www.gabionline.net/Biosimilars/News/Merck-and-Parexel-form-strategic-alliance-for-biosimilars