Generic atorvastatin could save NHS GBP 350 million a year
Posted 18/05/2012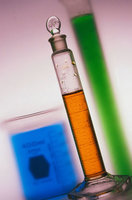 Generics of Pfizer's blockbuster cholesterol treatment Lipitor (atorvastatin) could save the National Health Service (NHS) in the UK a whopping GBP 250 million or more during the coming years, following loss of patent exclusivity.
According to the British Generic Manufacturers Association (BGMA), the loss of Pfizer's patent exclusivity on Lipitor at the end of May 2012 and availability of cheaper generics on the market 'will mean prices dropping significantly in the next year'. BGMA expects initial savings for the 12 months following the drug's patent expiry to reach GBP 250 million, which could even rise to GBP 350 million a year should prices continue to drop.
BGMA Director General Warwick Smith said that Lipitor's patent expiry is 'hugely significant for the NHS', with generic medicines 'making the drugs bill affordable for the NHS'. The NHS currently spends more than GBP 400 million on Lipitor, but, by the end of 2012, generic competition could reduce the cost of the drug by as much as 85%.
Mr Smith adds that the savings the NHS makes when generics enter the UK market allows it to spend money on new technologies and medicines, while at the same time encouraging the pharmaceutical sector to invest in research and discovery. Mr Smith believes that while patent protection allows innovator companies to gain a return on their investment, it is generics competition that sustains innovation.
At present, more than two-thirds (67.4%) of medicines dispensed by NHS are generics, while costing only 29.6% of the total NHS drugs bill. Without generic medicines, the drugs bill would be approximately twice its current level.
Only time will tell if these savings materialise. Lipitor lost its patent protection in the US at the end of June 2011, however, Pfizer has since been pursuing 'aggressive business tactics' to defend its market share and prices in the US have not fallen as much as predicted [1].
Related articles
Teva gains tentative approval for generic atorvastatin
Ranbaxy gets FDA approval and launches generic atorvastatin
Pfizer continues to fight for Lipitor
Reference
1. GaBI Online - Generics and Biosimilars Initiative. Can generic competition succeed at reducing cost of atorvastatin? [www.gabionline.net]. Mol, Belgium: Pro Pharma Communications International; [cited 2012 May 18]. Available from: www.gabionline.net/Generics/Research/Can-generic-competition-succeed-at-reducing-cost-of-atorvastatin