Generics makers Sun and Stada considering deal
Posted 10/08/2012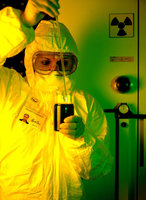 Rumours are that Indian-based generics manufacturer Sun Pharma and Germany's generics maker Stada Arzneimittel (Stada) may be looking at a deal in the near future, although both sides deny or refuse to comment on the matter.
Chief Executive of German generics drugmaker Stada, Mr Hartmut Retzlaff, has already admitted that the company is looking for deals as the industry goes for size in order to reduce costs and better compete on price. While Sun Pharma, India's largest drugmaker by market value, seems to be constantly looking for new acquisitions.
Sun Pharma has bought controlling stakes in 10 companies in the past 14 years, according to its website, including the acquisition of a majority stake in Israel's Taro Pharmaceutical Industries, which was finally completed in 2010 after a long legal battle dating back to 2007 [1].
Sun's billionaire owner, Mr Dilip Shanghvi, is said to be looking for a US deal, and while some would then be surprised with a European deal. An undisclosed source told Bloomberg that Sun Pharma has sought to raise about US$1 billion for such a deal.
A quick look at Sun Pharma's sales statistics does suggest that Sun might benefit from increasing its European presence, which only began in 2010. In 2011, 42% of Sun Pharma's sales came from brand-name drugs in India, 39% from generics in the US and 11% from Europe and elsewhere, according to Bloomberg.
On the other hand, nearly 96% of the Euros 1.72 billion that Stada earned in 2011 came from Europe, with Germany and Russia being the two biggest markets, according to its 2011 annual report.
Related article
Sun Pharma offers to buy remaining Taro shares
Reference
1. GaBI Online - Generics and Biosimilars Initiative. Sun finally wins battle for Taro [www.gabionline.net]. Mol, Belgium: Pro Pharma Communications International; [cited 2012 August 10]. Available from: www.gabionline.net/Pharma-News/Sun-Pharma-finally-wins-battle-for-Taro
Source: Bloomberg, Reuters, Sun Pharma