Korean biopharma: special programme for biosimilars
Posted 18/02/2010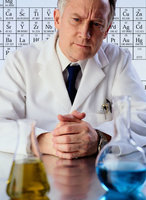 Dr BG Rhee, President of Green Cross Corporation said, "The year 2010 will be a very critical one for the life science industry in Korea. The Korean government has initiated a special programme for biosimilar development and has also set up a fund to support this programme. Several biopharmaceutical companies are preparing clinical trials and some companies are already in a clinical trial for biosimilar or biobetter projects. For biosimilar/biobetter projects, Green Cross will initiate a Phase II trial for pegylated G-CSF and a Phase I trial for Fc-EPO. Another area the Korean government will be focusing on is vaccine development".
Mr Jung-Jin Seo, CEO & Chairman of Celltrion, a leading contract manufacturing company, said that 'biosimilars' and 'growth of emerging markets' are the buzzwords in the Asian bio-pharmaceutical industry for 2010. He put forward two points. Firstly, the transition from chemical drugs to biologicals has already become an irreversible trend in the global pharmaceutical industry. In particular, the patent expiration of blockbuster biologicals and the global attempt to reduce healthcare cost draw attention to biosimilars. Under these circumstances, Asian countries including Korea, which has no patent issues and possess advanced R & D capability, are anticipated to take the initiative in the biosimilars market with their products in 2010. Secondly, one should pay keen attention to the importance and growth potentials of emerging markets such as Korea and China. Novartis, for instance, recently announced its US$1 billion investment to expand its R & D operation in China. The slow growth in developed markets such as the US and Europe has initiated the global pharmaceutical giants, such as GlaxoSmithKline and sanofi-aventis, to expand their business to emerging markets due to constant increase in demand for growth of the healthcare industry. Therefore, emerging markets, including the Asian countries, will become increasingly important and have growth potential in the bio-pharmaceutical industry in 2010.
"The prospect for the Korean bio-industry is promising due to strong government support, large business groups such as Samsung and LG' involvements and biomedical funds to upgrade the Korean bio-industry. As in Korea, many APAC (Asia-Pacific) countries are striving to develop the bio-industry as their key industry and we believe that there will be plenty of room for complementary co-operations between APAC countries in 2010. KoreaBIO will be open to discussions for such co-operations", concluded Dr Jeong-Sun Seo, President of KoreaBIO.
Reference:
Narayan Kulkami. Korean Bio industry looks for transformation in 2010. BioSpectrum Asia Edition. 2010 January 18.
Source: BioSpectrum Asia Edition.