AbbVie ruled to pay nearly US$450 million for antitrust violations
Posted 14/09/2018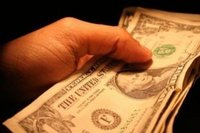 AbbVie and their partner firm Besins Healthcare have been ordered by the Federal Trade Commission (FTC) to pay US$448 million for preventing generics competition to their testosterone product Androgel. This is the largest amount ever seen in an FTC antitrust case.
Androgel is a topically applied testosterone gel used to treat low testosterone levels in men, produced by leading US pharmaceutical firm AbbVie Inc (AbbVie) and its partner company Besins Healthcare (Besins), headquartered in Thailand.
Released in 2013, the blockbuster drug brought in sales of over US$1 billion for the company the following year. However, claims of misconduct were soon raised.
The allegations were first made in 2014, with suggestions that AbbVie had filed unfounded patent infringement lawsuits in order to delay generics competition to Androgel by Teva Pharmaceutical Industries (Teva) and Perrigo Company plc (Perrigo). They were also accused of offering illegal payments to Teva to prevent them from bringing the generic drug product to market, commonly known as 'pay-for-delay' practices.
AbbVie and Besins were ordered by the US District Court for the Eastern District of Pennsylvania to pay US$448 million (their profits between June 2013 and August 2017), in order to recompense consumers who were overcharged for the treatment. This is the largest fine ever seen in a litigated FTC antitrust case, although the FTC originally sought the much larger fine of US$1.35 billion.
The liability will be split between AbbVie and Besins according to their royalty rates for the drug. Besins received 8% of US net sales until March 2015, after which it dropped to 5%.
The Court ruled that AbbVie used 'sham litigation' to maintain its monopoly over Androgel. District Judge Harvey Bartle said: 'The FTC has established the actual market reality that defendants possessed monopoly power and illegally and wilfully maintained that monopoly power through the filing of sham litigation'. He added that without AbbVie's actions Perrigo could have released a generic version of Androgel over a year earlier, specifically, in June 2013 rather than December 2014.
FTC Chairman Joe Simmons said the ruling sends an important message: 'This decision is a double victory, both for patients who rely on Androgel and for competition more broadly. It sends a clear signal that pharmaceutical companies can't use baseless litigation to forestall competition from low-cost generics'.
AbbVie however intend to appeal the ruling. Spokeswoman Toni Haubert told MarketWatch: 'We are disappointed by the ruling. We believe our conduct was lawful and the damages award is improper'.
Related articles
Antitrust activities in the pharmaceutical industry
Teva launches generic testosterone
Permission granted to reproduce for personal and non-commercial use only. All other reproduction, copy or reprinting of all or part of any 'Content' found on this website is strictly prohibited without the prior consent of the publisher. Contact the publisher to obtain permission before redistributing.
Copyright – Unless otherwise stated all contents of this website are © 2018 Pro Pharma Communications International. All Rights Reserved.
Source: Federal Trade Commission