WHO Global Benchmarking Tool Revision VI includes 'Listed Authorities'
Posted 19/04/2019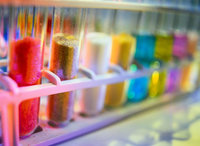 To help countries to build effective regulatory systems, the latest World Health Organization (WHO) Global Benchmarking Tool includes a shift towards 'WHO-listed authorities' (WLAs), replacing the previous 'Stringent Regulatory Authorities' (SRAs). The full procedure for listing as a WLA will be developed based on a broad consultation process.
WHO's Global Benchmarking Tool is the primary way in which the Organization evaluates regulatory systems (as required by the World Health Assembly Resolution on Regulatory System Strengthening for medical products).
The Global Benchmarking Tool assesses National Regulatory Authorities (NRAs), identifies gaps in their ability to regulate medicinal products, and helps them to develop 'Institutional Development Plans' to address these gaps.
Work on the Global Benchmarking Tool began in 2014 and the latest iteration (version VI) takes into account input from international consultations and a public consultation in early 2018. It replaces all tools previously used by WHO and represents the first truly global tool for assessing regulatory systems.
Alongside the latest iteration of the Benchmarking Tool, WHO has announced it will move away from the concept of SRA – a term based on membership of the International Council for Harmonisation of Technical Requirements for Pharmaceuticals for Human Use (ICH) – towards WLAs. The changes were explained at the 17th Biosimilar Medicines Conference, held on 29 March 2019 in The Netherlands.
Although SRA is a widely used and recognised term, there was growing recognition that a change was needed. All existing SRAs will now be regarded as 'WHO-listed' and additional authorities will be designated, based on the Global Benchmarking Tool and a confidence-building process.
The full procedure for listing as a WLA is yet to be developed and will require a broad consultation process. The decision to become a WLA will be a voluntary process, undertaken at the request of the country and with the understanding that the outcome will be made public.
The Global Benchmarking Tool Revision VI also promotes reliance and facilitated market authorization pathways, including joint assessment and 'Collaborative Registration Procedures'. Examples of regulatory networks supported by WHO include the African Medicines Regulatory Harmonisation (AMRH) Initiative and the South East Asia Regulatory Network (SEARN).
Related articles
WHO releases Q&A on biosimilars evaluation
Biosimilars and the role of regulatory authorities
Life cycle and regulatory evaluation of biosimilars
Permission granted to reproduce for personal and non-commercial use only. All other reproduction, copy or reprinting of all or part of any 'Content' found on this website is strictly prohibited without the prior consent of the publisher. Contact the publisher to obtain permission before redistributing.
Copyright – Unless otherwise stated all contents of this website are © 2019 Pro Pharma Communications International. All Rights Reserved.