The best selling biotechnology drugs of 2008: the next biosimilars targets
Posted 14/10/2009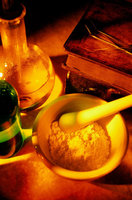 Last updated: 20 September 2013
According to the report Market-Leading Biotechnology Drugs 2009: Blockbuster Dynamics in an Ailing Economy, sales of the top 10 biotech drugs exceeded US$41.5 billion (Euros 28.6 billion) in 2008.
It was found that Amgen's Enbrel (etanercept) topped the list with worldwide sales of US$5.9 billion (Euros 4.01 billion), followed by Genentech's Rituxan (rituximab) (US$5.08 billion/Euros 3.45 billion), Abbott's Humira (adalimumab) (US$4.5 billion/Euros 3.06 billion) and Genentech's Avastin (bevacizumab) (US$4.5 billion/Euros 3.06 billion). Genentech and Amgen both have four drugs in the top 25, with total sales of Genentech drugs reaching US$15.7 billion (Euros 10.66 billion) in 2008 and Amgen's totalling US$14.9 billion (Euros 10.12 billion). These blockbuster biotech drugs may very likely be the next biosimilars targets.
Best-selling biotechnology drugs in 2008
1. Enbrel (etanercept) (Amgen)
2. Rituxan (rituximab) (Genentech)
3. Humira (adalimumab) (Abbott)
4. Avastin (bevacizumab) (Genentech)
5. Herceptin (trastuzumab) (Genentech)
6. Remicade (infliximab) (Johnson & Johnson)
7. Neulasta (pegfilgrastim) (Amgen)
8. Lantus (insulin glargine) (sanofi-aventis)
9. Aranesp (darbepoetin alfa) (Amgen)
10. Prevnar (diphtheria CRM197 protein) (Wyeth)
11. Procrit/Eprex (epoetin alfa) (Ortho Biotech)
12. Epogen (epoetin alfa) (Amgen)
13. Copaxone (glatiramer acetate) (Teva)
14. Avonex (interferon beta-1a) (Biogen Idec)
15. Lucentis (ranibizumab) (Genentech)
16. Humalog (insulin lispro) (Eli Lilly)
17. Rebif (interferon beta-1a) (Merck Serono)
18. Erbitux (cetuximab) (ImClone)
19. Betaseron (interferon beta 1b) (Bayer Schering)
Every year, BioWorld's Market-Leading Biotechnology Drugs Report profiles the leading drugs in the field, and provides insight into the markets for these US$1 billion-plus blockbusters. The following are excerpts from the profiles of the top 10 biotech drugs for 2008. Revenue for each drug was obtained from company websites and SEC documents. In addition, revenue figures are for worldwide sales, sometimes a result of figures from two companies that market a product.
1. Enbrel (etanercept)
Immunex Corporation (Immunex) patented the first biological response modifier approved for the treatment of rheumatoid arthritis (RA), called Enbrel, after cloning the soluble tumour necrosis factor (TNF) receptor gene in 1989. TNF, found in high amounts in the joints of arthritis sufferers, promotes inflammation. The genetically engineered fusion product Enbrel inhibits TNF by binding to it, which aids the patient by reducing the swelling, stiffness and pain from RA. Immunex, acquired by Amgen for US$10.3 billion (Euros 6.97 billion) in July 2002, continues to manufacture Enbrel. Enbrel sales for 2008 were up, despite US approval of Humira for psoriasis.
2. Rituxan (rituximab)
Rituxan has experienced a gainful 12-year market run, bringing in more than US$22 billion (Euros 14.94 billion) through 2008. Considering the dramatically increasing prevalence in its disease indications, Rituxan could become the first biological to join big pharma blockbusters in the exclusive US$50 billion (Euros 33.95 billion) club. Genentech and Biogen Idec state on their websites that they are preparing to make FDA submissions for Rituxan in previously untreated and relapsed chronic lymphocytic leukaemia. A phase III trial for Rituxan in treating vasculitis was ongoing in 2009.
3. Humira (adalimumab)
Approved for five indications in the US, the revenue for Humira has been increasing rapidly over the years, more than tripling in sales from 2005 to 2008. In 2007, it brought in more than US$3 billion (Euros 2.04 billion), and it continued the trend in 2008, reaching sales of more than US$4.5 billion (Euros 3.06 billion). According to Abbott's annual report filed in February 2009, the company forecasts worldwide Humira sales to increase more than 25% in 2009. UK-based Cambridge Antibody Technology Group (CAT), developed the technology for Humira and initiated the research programme. In 1995, it signed an agreement with Knoll Aktiengesellschaft, which was acquired by Abbott in March 2001. CAT was acquired by MedImmune in 2007.
4. Avastin (bevacizumab)
The first anti-angiogenesis drug approved for cancer treatment, Avastin is usually combined with cancer-killing chemotherapy. A humanized IgG1 monoclonal antibody targeting vascular endothelial growth factor, it helps stop new blood vessel formation in tumours and it also may improve drug delivery so that chemotherapy can kill more effectively. Even without approval for wet age-related macular degeneration, many doctors use it instead of the more expensive drug Lucentis (ranibizumab, Genentech). There is also huge interest in using Avastin in combination therapies, and the drug is being studied in 30 cancers in more than 450 trials.
5. Herceptin (trastuzumab)
Breast cancer patients with human epidermal growth factor receptor-2-positive tumours are candidates for Herceptin therapy. Even though the drug is only appropriate for a patient subgroup, Herceptin's success is validating the premise that pharmacogenomic drugs can attain blockbuster revenue. Herceptin has been on the market for a dozen years, in the billion-dollar annual revenue club for at least the last seven years, has no non-litigious patent competition until 2019, and has numerous ongoing trials to expand its application even further. Such factors could render Herceptin a stalwart workhorse for Genentech and an enduring return on investment for Roche for most of the upcoming decade.
6. Remicade (infliximab)
Remicade was developed by Centocor, a Johnson & Johnson company. As a chimeric monoclonal antibody, Remicade uses both mouse and human components. According to Robert L Shook in his book Miracle Medicines (2007), mouse cells are used to produce a protein, which is a cross between a mouse and human protein. It is engineered into a gene structure and introduced into a mouse cell to produce a specific protein. The drug is administered by intravenous infusion.
7. Neulasta (pegfilgrastim)
Neulasta is the leading anti-cancer therapeutic used to maintain the utility of the immune system during solid tumour chemotherapy. The drug is a pegylated form of the recombinant human granulocyte colony-stimulating factor that promotes an increase in infection-resistant neutrophils, made using the bacteria Escherichia coli (E. coli). The drug binds to cell surface receptors of neutrophil precursors to change cell behaviour through signalling processes that induce the production of neutrophils.
8. Lantus (insulin glargine)
Lantus has the same type of glucose-lowering power as both commercial human neutral protamine Hagedorn (NPH hu) insulin and insulin that is naturally produced by non-diabetics. Lantus is a soluble injectable human insulin analogue produced by recombinant DNA technology (in K12 laboratory strain of E. coli). One asparagine replaced by glycine and two arginines at one end of its structure are the only difference from human insulin. Lantus minimizes spikes in insulin levels and provides 24-hour basal insulin levels with one dose, because it forms micro-precipitates that are released slowly and constantly into the patient's system over a longer period of time than NPH hu insulin.
9. Aranesp (darbepoetin alfa)
Aranesp springs from what could have been a huge loss for Amgen in the anaemia market. The company licensed its epoetin alfa to Ortho Biotech Products, except for one indication in the US Outside of the US. Ortho Biotech markets it as Eprex for all approved indications; inside the US, the drug is marketed as Procrit for indications other than kidney dialysis. Amgen's Epogen, the only indication the company retained rights to in the country, is indicated in the US for the treatment of anaemia in patients with end-stage renal disease. Its blockbuster Aranesp is a longer-lasting formulation of erythropoietin.
Biotech future
According to BioWorld Executive Editor, Mr Michael Harris, it is not exactly the best of times for biotechnology, although its recession-proof innovation is still in high demand. Conversely, it is not patently the worst of times for pharma, even as it swims upstream against a rising tide of encroaching generics, lean pipelines and innovators' block. However, it can be propitious times for both and a ground-breaking start to the future of the next new era in drug development, as collaborative, and assimilative, metrics delineate the industries that will produce therapeutics for the twenty-first-century market.
As Mr Harris points out, biotechnology is buoyed by a ceiling-high stockpile of innovation. Biotech is awash in great ideas, Next-Big-Things, drugs du jour and 'Aha!' moments, such as biomarkers, stem cells, RNAi and vaccines. However, biotech cannot expect to live on innovation alone, for although it is true that a company can use funding to pay the bills for as long as a decade, it takes actual revenue to satisfy stockholders in the long term.
The downside that accompanies biotech's innovation glut is the fact that its technologies are just as complicated as they are inspired. Consequently, they tend to take a long time to go from dreams to drugs or to evolve through the concept-to-currency cycle. The prevailing calculation for the life cycle of a successful clinical trial assumes approximately nine years, not including the discovery stage, pre-clinical trials or the period between biologic license application (BLA) filing and approval.
While pharma may be buying the generics, diagnostics and biotech markets as needed to overcompensate for its lack of inventiveness, its pockets may, one day, grow thin, therefore bringing about a more cautious spending spree. Until that day comes, and it has not yet through periods of about-face dynamics, fluctuations, generics competition or recession, biotechnology will remain an investment harbour. The truth is, people will continue to be susceptible to disease and drug development innovation, an aesthetic dynamic, unlike material products, that will never fall out of favour. Investors know that ideas are the primary origins of drug development and that foundation must be nurtured with money in order to cultivate the process to a marketed stage.
Still, some things will not change, and early-stage investment by traditional Venture Capitalists will continue to be scarce. Innovation does not fail as much as it just takes time – often a very long time – especially in drug development. Some R & D eventually does die in the clinic; however, an early funding infusion can give an advantage to meandering trials and actually shorten the clinical cycle by making it possible to reveal and deal with potholes before they become problems that eventually turn into clinic derailments.
Biotech is defined and propelled by 'potential, innovation and promise', as well as other intangibles, but biotech is not a virtual market. Taking a look at what biotech has actually accomplished to-date in tangible, perceptible and observable form reveals a market that is in a stronger growth mode than its senior pharma counterpart. It is a material industry that has produced more than 200 prescription products, hundreds of diagnostics tools and tests and also has more than 400 candidates in clinical trials.
Biotechnology drugs comprise the fastest-growing sector in drug development, and they are expected to account for more than 50% of all new product approvals by 2015 and 71% by 2025. The progressive emergence of the biotech drug market has generated jobs, affluence, visionary therapies, enhanced health care and an expanded economy.
According to Mr Harris, no matter what happens with healthcare reform, federal budgets, patent legislation, recession or generics, the Holy Grail in biotech and pharmaceutical companies remains 'The Drug'. Its pursuit founded the industry, impels its growth and determines not only the future of the drug development market, but the health of the populace and the effective management of globally pervasive disease. Along the way, drugmakers may assign significant importance to venture capitalist funds as the Fountain of Youth, but ultimately, the drug is the Alpha and Omega in the equation.
Related article
US$67 billion worth of biosimilar patents expiring before 2020
Permission granted to reproduce for personal and non-commercial use only. All other reproduction, copy or reprinting of all or part of any 'Content' found on this website is strictly prohibited without the prior consent of the publisher. Contact the publisher to obtain permission before redistributing.
Copyright – Unless otherwise stated all contents of this website are © 2013 Pro Pharma Communications International. All Rights Reserved.