Innovent makes deal for bevacizumab copy biological in Indonesia
Posted 12/02/2021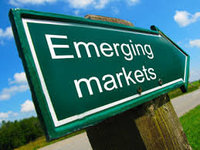 China-based Innovent Biologics (Innovent) announced on 19 January 2021 that it had made an agreement with PT Etana Biotechnologies Indonesia (Etana) to out-license the development and commercialization rights for its bevacizumab copy biological, Byvasda, in Indonesia to Etana.
Etana will launch Byvasda in the local market and in return Innovent will receive milestones payment for development and commercialization as well as double-digit royalties on net sales.
Byvasda was approved by China's National Medical Products Administration (NMPA) on 17 June 2020 [1]. It was initially approved for advanced non-small cell lung cancer and metastatic colorectal cancer. Then in December 2020 it was also approved for the indication of recurrent glioblastoma.
This is not the first licensing agreement Innovent has made for Byvasda. In January 2020, the company entered into an out-license agreement with Coherus BioSciences to commercialize Byvasda in Canada and the US.
Innovent has two other copy biologicals approved by China's NMPA. Halpryza (rituximab) was approved in October 2020 and Sulinno (adalimumab) was approved in September 2020 [1]. The company also reports that it has four products undergoing phase III or pivotal clinical trials and an additional 15 molecules in clinical trials.
Editor's comment
European Medicines Agency regulatory requirements ensure the same high standards of quality, safety and efficacy for biosimilars as for originator biologicals, and also include a rigorous comparability exercise with the reference product but they are not universally accepted by regulatory bodies outside of the European Union (EU). It should be noted that 'copy biologicals' approved in China might not have been authorized if they had been subjected to the strict regulatory processes required for approval of biosimilars in the EU.
Related articles
Innovent starts phase II trial for ipilimumab copy biological
Innovent and Eli Lilly receive approval for rituximab copy biological in China
China approves adalimumab copy biological Sulinno
LATIN AMERICAN FORUM – Coming soon!
To further enhance the objectives of GaBI in sharing information and knowledge that ensure policies supportive of safe biosimilars use, we are pleased to announce that we will be launching a new section on GaBI Online and GaBI Journal, the 'Latin American Forum' (in Spanish) featuring the latest news and updates on research and developments in generic and biosimilar medicines in Latin America.
Register to receive the GaBI Latin American Forum newsletter. Inform colleagues and friends of this new initiative.
LATIN AMERICAN FORUM – Próximamente!
Para fomentar los objetivos de GaBI sobre la difusión de información y conocimiento sobre las políticas de apoyo que garantizan el uso seguro de medicamentos biosimilares, nos complace anunciar el lanzamiento de una nueva sección en GaBI Online y GaBI Journal, el 'Latin American Forum' (en español), que presentará las últimas noticias y actualizaciones en investigación y desarrollo sobre medicamentos genéricos y biosimilares en Latinoamérica.
Regístrese para recibir el boletín informativo GaBI Latin American Forum. Informe a colegas y amigos sobre esta nueva iniciativa.
Reference
1. GaBI Online - Generics and Biosimilars Initiative. Copy biologicals approved in China [www.gabionline.net]. Mol, Belgium: Pro Pharma Communications International; [cited 2021 Feb 12]. Available from: www.gabionline.net/Biosimilars/General/Copy-biologicals-approved-in-China
Permission granted to reproduce for personal and non-commercial use only. All other reproduction, copy or reprinting of all or part of any 'Content' found on this website is strictly prohibited without the prior consent of the publisher. Contact the publisher to obtain permission before redistributing.
Copyright – Unless otherwise stated all contents of this website are © 2021 Pro Pharma Communications International. All Rights Reserved.