Overview of clinical research on generics in 2012
Posted 09/11/2012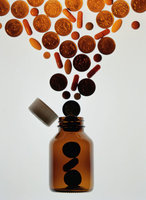 Period: January to August 2012
Generic drug alternatives to brand-name prescription medications are becoming increasingly important in the global drug market as governments strive to contain healthcare costs and as an increasing number of prescription drugs lose patent protection.
Each year more than 2.6 billion or 70% of prescriptions are filled in the US using generic versions of brand-name pharmaceuticals. While in Europe, the use of generic medicines is estimated to save patients and healthcare systems an estimated Euros 35 billion each year.
Despite generics being able to be approved via an abbreviated pathway in Europe and the US, bioequivalence requirements for generics and brand-name drugs are rigorous to ensure that approved generics are therapeutically equivalent to their brand-name counterparts.
This article presents some of the findings from clinical research studies on generics that have been published during the period of January to August 2012. Topics investigated by researchers included efficacy, pharmacology and safety, as well as interchangeability.
Efficacy, pharmacology and safety
Latanoprost is an ophthalmic solution used as a topical medication for controlling the progression of glaucoma or ocular hypertension by reducing intraocular pressure. The patent for Pfizer's brand-name product Xalatan expired in March 2011 allowing latanoprost generics to enter the glaucoma market. In a study by Digiuni et al., the composition, pharmacokinetics, mode of action, efficacy, side effects and safety profile of brand-name and generic latanoprost are discussed [1].
In a study of antiepileptic drugs, authors Talati et al. carried out a systematic review of the MEDLINE database, Cochrane Central Register of Controlled Trials, Cochrane Database of Systematic Reviews, and Web of Science and extracted data on study design, interventions, quality criteria, study population, baseline characteristics, and outcomes in order to compare originator and generic drugs. The authors concluded that initiating treatment with an originator or generic antiepileptic drug provides similar efficacy, tolerability and safety but that switching from one form to the other may be associated with more hospitalisations and longer hospital stays [2].
Interchangeability
In another study of ophthalmic eye drops, authors Mammo et al. address issues of bottle design, viscosity, surface tension and volume differences between brand-name and generic drugs. Differences were found between the brand-name and generics leading to differences in drop volume, which should be considered when evaluating interchangeability according to Mammo et al [3].
The research highlights the importance of the fact that the approval process for generic drugs is equally as stringent as the process followed to approve brand-name drugs. The rigorous chemistry, manufacturing and controls phase is applicable to both new brand-name drugs and generic drugs. Labelling and testing requirements, as well as good manufacturing practices, are also the same for both brand-name and generic drugs.
Related articles
Overview of research on regulatory issues surrounding biosimilars in 2012
Overview of research on biosimilarity/comparability and interchangeability of biosimilars 2012
Overview of research on safety and immunogenicity of biosimilars in 2012
References
1. Digiuni M, Fogagnolo P, Rossetti L. A review of the use of latanoprost for glaucoma since its launch. Expert Opin Pharmacother. 2012;13(5):723-45.
2. Talati R, Scholle JM, Phung OP, et al. Efficacy and safety of innovator versus generic drugs in patients with epilepsy: a systematic review. Pharmacotherapy. 2012;32(4):314-22.
3. Mammo ZN, Flanagan JG, James DF, Trope GE. Generic versus brand-name North American topical glaucoma drops. Can J Ophthalmol. 2012 Feb;47(1):55-61.
Permission granted to reproduce for personal and educational use only. All other reproduction, copy, retransmission or reprinting of all or part of any 'Content' found on this website is strictly prohibited without the prior consent of the publisher. Contact the publisher to obtain permission before redistributing.