Generic irbesartan is safe and effective, shows phase IV trial
Posted 23/08/2019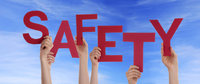 Generic versions of the anti-hypertensive irbesartan are equally effective as their branded counterparts, finds a phase IV study conducted in Korea. The study also found that irbesartan is less effective in patients with a high body mass index (BMI) or a history of anti-hypertensive use, suggesting more intensive treatment may be needed in some patients [1].
Hypertension, or high blood pressure, is the most common condition seen in primary care, a burden which is increasing as the population ages. Although common, hypertension can have serious consequences, including heart attack and stroke, if not diagnosed and treated early.
Treatments for hypertension include angiotensin-converting-enzyme (ACE) inhibitors which cause blood vessels to relax and decrease blood volume. However, side effects of ACE inhibitors include a dry cough and swelling beneath the skin (angioedema). Angiotensin II receptor blockers (ARBs) offer similar long-term reductions in blood pressure but with fewer withdrawals due to adverse events (AEs). As such their use has increased in recent years (use of ARBs doubled between 2001 and 2010 in the US).
Irbesartan (sold by Sanofi under the trade name Avapro) is a commonly prescribed ARB, with more than 3.6 million prescriptions filed in the US in 2016 alone. A generic version of irbesartan was approved in the US in 2012 [2].
A recently published study [1] compared the efficacy and safety of generic vs branded irbesartan in patients with mild-to-moderate hypertension. The phase IV study included 177 patients who were followed for 8 weeks.
The study showed similar reductions in blood pressure at both 4 and 8 weeks for generic and branded irbesartan. Generic treatment for 8 weeks led to a reduction of mean sitting diastolic blood pressure of 10.3 mmHg (compared to 10.7 mmHg in the group treated with branded irbesartan).
In terms of safety, the generic treatment was well tolerated and showed similar levels of AEs as the branded treatment. Only 2.2% of the generic treated group experienced drug-related AEs, compared to 4.7% in the branded group. In both cases the frequency of serious AEs was very rare.
The authors therefore conclude that generic irbesartan is a safe and effective treatment for patients with mild-to-moderate hypertension.
Interestingly, the study also showed that irbesartan is less effective in patients with a BMI of 25 kg/m2 and above as well as in patients with a history of anti-hypertensive agent use. The authors suggest these patients may need more intensive treatment, but say larger studies are needed to validate their findings.
This study was conducted in Korea, where generic irbesartan is sold as Aprtan by Dong-A ST. Aprtan is approved by the Korean Food and Drug Administration and has previously shown bioequivalence with branded irbesartan.
Conflict of interest
The authors of the research paper [1] declared that there was no conflict of interest.
Editor's comment
Readers interested to learn more about hypertension generics are invited to visit www.gabi-journal.net to view the following manuscripts published in GaBI Journal:
Use of generics in cardiovascular diseases
Diabetes and high blood pressure generics in Europe
Impact of hypertension generics in Europe
Readers interested in contributing a research or perspective paper to GaBI Journal– an independent, peer reviewed academic journal – please send us your submission here.
Related articles
Safety of brand-name and generic angiotensin II receptor blockers
Generics of high blood pressure medication launched
The therapeutic equivalence of antiplatelet agents, ACE-inhibitors, statins and alpha-blockers
References
1. Han S, Oh G, Kwon H, et al. Comparison of efficacy and safety between two different irbesartan, generic vs branded, in the treatment of Korean patients with mild-to-moderate hypertension: an 8-week, multicenter, randomized, open-label, Phase IV clinical study. Drug Des Devel Ther. 2018;12:4217-29.
2. GaBI Online - Generics and Biosimilars Initiative. FDA approves first generics to treat high blood pressure and kidney disease [www.gabionline.net]. Mol, Belgium: Pro Pharma Communications International; [cited 2019 Aug 23]. Available from: www.gabionline.net/Generics/News/FDA-approves-first-generics-to-treat-high-blood-pressure-and-kidney-disease
Permission granted to reproduce for personal and non-commercial use only. All other reproduction, copy or reprinting of all or part of any 'Content' found on this website is strictly prohibited without the prior consent of the publisher. Contact the publisher to obtain permission before redistributing.
Copyright – Unless otherwise stated all contents of this website are © 2019 Pro Pharma Communications International. All Rights Reserved.