Biosimilar advances for Samsung Bioepis Posted 11/12/2020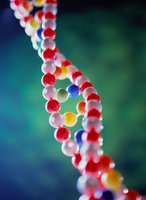 Korea-based Samsung Bioepis (Samsung and Biogen's joint venture) has announced several advances related to its infliximab, denosumab and ranibizumab biosimilars. These announcements come after the company revealed soaring sales figure in Europe.
European sales soar
Samsung Bioepis announced that three of its biosimilar products in Europe jumped 13 per cent on-year during the third quarter of 2020. The combined sales of their three autoimmune biosimilars, Benepali, Flixabi and Imraldi, were US$279 million in the July to October period.

Benepali, a biosimilar etanercept based on Amgen's Enbrel for the treatment of rheumatoid arthritis, reached US$124.2 million for the first half of 2020, up 7 per cent on 2019. Samsung Bioepis' Flixabi biosimilar infliximab, used to relieve rheumatoid arthritis, Crohn's disease and ulcerative colitis, saw sales soar by 49 % on-year to US$27.5 million during the cited period. The drug was originally developed by Janssen Pharmaceutical. Sales of Imraldi, a biosimilar adalimumab of AbbVie's Humira, used to treat various autoimmune diseases, were US$56.2 million. The drug is used to combat various autoimmune diseases.

The revenue related to Samsung Bioepis' fourth biosimilar sold in Europe, Ontruzant (trastuzumab) for breast cancer treatment, has not been revealed.

Renflexis real-world studies
At the virtual American College of Gastroenterology (ACG) 2020 Annual Scientific Meeting on 26 October 2020, the company announced the results of two real-world studies involving RENFLEXIS (infliximab).

One study of Inflammatory Bowel Disease (IBD) patients registered in the US Veteran Affairs Healthcare System database showed that 83% of those switched from the reference (Remicade) to Renflexis, continued with the biosimilar over the course of a year. In addition, continuation rates were similar among those who underwent a single switch, or those who underwent a double switch, from the reference, to another biosimilar and then to Renflexis. This indicates the efficacy and safety of switching to Renflexis, either from a reference or a biosimilar, this is particularly important for IBD patients as it shows a stable condition can be maintained.

The second study looked at real-world utilization patterns of infliximab products for IBD (within the context of the US Veterans Affairs National Formulary (VANF) Policy). It found that Renflexis, which became the preferred infliximab product on VANF in September 2018, was adopted faster than the previous biosimilar listed on VANF in May 2017.

Phase I trial for denosumab biosimilar
On 10 November 2020, the company announced that it was initiating a phase I clinical trial for SB16, a proposed biosimilar referencing Amgen's Prolia (denosumab). Prolia which was approved in 2010 for osteoporosis with a high risk of fracture. The trial will be a randomized, double-blind, three-arm, parallel group, single-dose study to compare the pharmacokinetics (PK), pharmacodynamics, safety, tolerability and immunogenicity between SB16 and the reference (from either the EU or US) in healthy male volunteers.

Results from ranibizumab biosimilar phase III study
On 11 November 2020, Samsung Bioepis announced that the one-year results from their phase III ranibizumab biosimilar (SB11) study demonstrated its equivalence with the reference (Lucentis) in patients with neovascular age-related macular degeneration. The results have now also finally been revealed at the American Academy of Ophthalmology (AAO) 2020 Virtual, following delays due to COVID-19 [1]. The company confirms that SB11 has equivalence in efficacy and PK as well as a comparable safety and immunogenicity profile with the reference product.

Related articles
EMA accepts application for ranibizumab biosimilar from Samsung Bioepis

Phase III trial updates of Samsung Bioepis' bevacizumab and aflibercept biosimilars

Samsung Bioepis launches Ontruzant in Brazil

Biosimilar pipelines for Korean firms looking healthy

LATIN AMERICAN FORUM
We are pleased to announce, that starting January 2021, the launch of a new section on GaBI Online, the 'Latin American Forum' (in Spanish) featuring the latest news and updates on research and developments in generic and biosimilar medicines in Latin America.
Register to receive the GaBI Latin American Forum newsletter. Inform colleagues and friends of this new initiative.

Reference
1. GaBI Online - Generics and Biosimilars Initiative. Samsung Bioepis releases data on trastuzumab and ranibizumab biosimilars [www.gabionline.net]. Mol, Belgium: Pro Pharma Communications International; [cited 2020 Dec 11]. Available from: www.gabionline.net/Biosimilars/Research/Samsung-Bioepis-releases-data-on-trastuzumab-and-ranibizumab-biosimilars

Permission granted to reproduce for personal and non-commercial use only. All other reproduction, copy or reprinting of all or part of any 'Content' found on this website is strictly prohibited without the prior consent of the publisher. Contact the publisher to obtain permission before redistributing.

Copyright – Unless otherwise stated all contents of this website are © 2020 Pro Pharma Communications International. All Rights Reserved.