Biosimilars of pertuzumab Posted 05/04/2019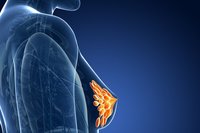 Pertuzumab is a monoclonal antibody that inhibits the dimerization of human epidermal growth factor receptor 2 (HER2) with other HER receptors, which prevents them from signalling in ways that promote cell growth and proliferation.
Pertuzumab is used in combination with trastuzumab and docetaxel for the treatment of metastatic HER2-positive (HER2+) breast cancer; it is also used in the same combination as a neoadjuvant in early HER2+ breast cancer.

The originator product, Roche's Perjeta, was approved by the US Food and Drug Administration (FDA) in June 2012 and by the European Medicines Agency (EMA) in March 2013 [1]. Perjeta had estimated global sales of approximately CHF 2.8 billion (Euro 2.5 billion) in 2018.

The marketing exclusivity on Perjeta will expire in the US in June 2024 and in Europe in March 2023 [1]. Some of the pertuzumab biosimilars and non-originator biologicals* approved or in development are presented in Table 1.
Table 1: Biosimilars and non-originator biologicals* of pertuzumab approved or in development

Company name, Country

Product name

Stage of development

CinnaGen, Iran*

-

Phase-III clinical trial in breast cancer ongoing May 2018

JHL Biotech, Taiwan*

JHL1199

Preclinical (master/working cell banks in progress)

Mabpharm, India*

CMAB 810

Preclinical

NeuClone/Serum Institute of India, Australia/India*

-

Preclinical

Shanghai Henlius Biotech, China*

HLX22

Preclinical

*See editor's comment
Editor's comment
It should be noted that 'biogenerics' approved in Iran, 'similar biologics' approved in India, 'copy biologicals' approved in China and other 'non-originator biologicals' approved outside Europe might not have been authorized following as strict a regulatory process as is required for approval of biosimilars in the European Union. The EMA (European Medicines Agency) regulatory requirements ensure the same high standards of quality, safety and efficacy for biosimilars as for originator biologicals, and also include a rigorous comparability exercise with the reference product.

Related article
Biosimilars of trastuzumab

Reference
1. Derbyshire M. Patent expiry dates for biologicals: 2017 update. Generics and Biosimilars Initiative Journal (GaBI Journal). 2018;7(1):29-34. doi:10.5639/gabij.2018.0701.007

Permission granted to reproduce for personal and non-commercial use only. All other reproduction, copy or reprinting of all or part of any 'Content' found on this website is strictly prohibited without the prior consent of the publisher. Contact the publisher to obtain permission before redistributing.

Copyright – Unless otherwise stated all contents of this website are © 2019 Pro Pharma Communications International. All Rights Reserved.
Source: EMA, Roche, US FDA