Biosimilar education for Canadian nurses Posted 29/11/2019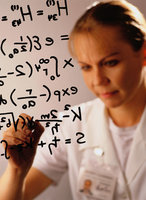 In general, Canadian nurses are familiar with biosimilars. However, according to authors Sehdev et al., they may have knowledge gaps in their specific understanding, resulting in a significant unmet need for education.
In March 2019, the Pan-Canadian Oncology Biosimilars Initiative published an action plan to provide a high-level map for the implementation of biosimilars in oncology. The plan was developed through the joint efforts of patients, patient advocacy organizations, clinicians, healthcare administrators, and government officials from nine provinces. The goal of the plan is to provide guidance to support the implementation of oncology biosimilars across Canada that aligns with cost-saving goals (Pan-Canadian Oncology Biosimilars Initiative, 2019).

The introduction of biosimilars in Canada has lagged behind other countries. Factors that contribute to this include the relatively small Canadian population compared to other world markets, which may lead to manufacturers submitting first to larger US or European Union markets. In addition, patent expiry dates for reference biologicals may differ between Canada and other countries. However, another reason could also be lack of education on biosimilars.

Therefore, in order to assist Canadian nurses in gaining a greater understanding of biosimilars within the oncology treatment landscape and to alleviate certain concerns regarding biosimilars the Canadian Oncology Nursing Journal published a supplement that aims to address these educational needs [1].

The objectives of the supplement are to discuss:
• biologicals in general with an overview of their production
• biosimilarity and biosimilars relative to reference biologicals
• mechanisms of action: biosimilars versus reference biologicals
• steps to biosimilar development
• extrapolation of indications for biosimilars—'totality of evidence' for biosimilars
• interchangeability and substitution
• Health Canada's approval process for biosimilars
• the role of nurses in introducing biosimilars and monitoring patients

The supplement includes definitions of reference biological, biosimilar and generic drugs, as well as what is required by Health Canada for the preclinical and clinical development of a biosimilar.

The supplement also outlines the roles of oncology nurses in the use of biosimilars. This includes providing education to other healthcare professionals and patients, integrating biosimilars into clinical practice, transitioning patients from the reference biological to the biosimilar and ensuring the safety of biosimilars by e.g. recording adverse events.

The supplement also includes a case study, which outlines how to deal with patient questions regarding biosimilar use.

The authors conclude that 'the role of the oncology nurse will continue to expand with respect to the introduction of biosimilars and their necessary acceptance by patients that can only occur with thoughtful education'.

The need for education for oncology nurses is clear when it comes to biosimilars. In August 2018, the European Specialist Nurses Organisation (ESNO) launched a biosimilar switching guide that aimed to provide information for specialized nurses to facilitate interactions with patients switching from a reference biological to a biosimilar (or vice versa), or between biosimilars of the same originator drug [2].

Related articles
Biosimilars education still needed for US and EU clinicians

Clinician biosimilar prescribing habits and need for education

References
1. Sehdev S, Perry K, Gesy K. Biosimilars in oncology in Canada and the role of nurses. Can Oncol Nurs J 2019;29(S1):1-11.
2. GaBI Online - Generics and Biosimilars Initiative. European nurses launch biosimilar switching guide [www.gabionline.net]. Mol, Belgium: Pro Pharma Communications International; [cited 2019 Nov 29]. Available from: www.gabionline.net/Biosimilars/General/European-nurses-launch-biosimilar-switching-guide

Permission granted to reproduce for personal and non-commercial use only. All other reproduction, copy or reprinting of all or part of any 'Content' found on this website is strictly prohibited without the prior consent of the publisher. Contact the publisher to obtain permission before redistributing.

Copyright – Unless otherwise stated all contents of this website are © 2019 Pro Pharma Communications International. All Rights Reserved.