Biosimilars in the treatment of psoriasis Posted 16/04/2021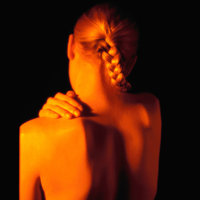 A recent paper by Spanish dermatologists reviews the principles of biosimilarity and equivalence trials that have led to the approval of the available adalimumab biosimilars [1]. Given the current sophistication of the analytical processes, the need to include therapeutic equivalence trials for some drug classes might be eventually waived, but they are currently standard. Equivalence trials are designed to establish that the efficacy and safety of the biosimilar are similar to those of the reference biological, with a predetermined margin of equivalence that in psoriasis ranges from ±14% to ±18%. Lower margins would imply potentially unaffordable sizes of treatment groups. The primary endpoint of the study and the timing of the determination may or may not be the same as those used in the pivotal trials of the reference biological, but the number of patients included is intentionally lower; the statistical design of equivalence trials is currently the subject of active research. In many equivalence studies, biosimilars obtain response rates higher than those reported in the pivotal studies for the originator, probably because of the absence of a placebo arm, which would tend to raise researchers' and patients' efficacy expectations.
Independent studies are not required for each indication of the reference biological provided the agencies' criteria for interchangeability are met. Equivalence clinical trials confirm biosimilarity as regards safety and immunogenicity within the predefined margin of equivalence, although variations in the excipients used may justify some minor differences, unlikely to be clinically relevant. Most equivalence trials of tumour necrosis factor alfa (TNF-α) inhibitors include an extension study, involving a single switch from originator to biosimilar or a crossover design with randomization and single or multiple cross-switches. Although the size and duration of these studies may not be sufficient to detect possible differences, there is scientific evidence supporting the efficacy and safety of interchanges, even between biosimilars. This provides the basis for eventual exchange of biosimilars solely based on variations in local financial agreements.

The introduction of adalimumab biosimilars in the European market in 2019 has had a tidal effect on the prescription of biologicals for patients with psoriasis [2]. Competency-based price reductions have enhanced patients' access to biological treatments, but the need for new biologicals with superior efficacy and safety remains. The benefits of the use of adalimumab biosimilars are based exclusively on their lower cost and greater competition, which improve as the acquisition price decreases under the effect of competition. Adalimumab biosimilars should facilitate access to biological therapies for all patients requiring systemic treatment, but payers' intervention limits clinicians' freedom to make appropriate prescription decisions and puts strain on the relationship between stakeholders. The objectives of all parties involved should be aligned with the common goal of offering the best treatment options, based on efficacy rather than solely on cost, minimizing the burden of psoriasis without impairing patients' safety. In many cases, this will require first-line treatment with the available biosimilars (or originator drugs that offer similar efficacy), leaving subsequent lines of treatment to be decided by the specialist, but in other cases prescribers should not be prevented from using originators as first-line biologicals.

Conflict of interest
The authors of the research paper [1] reported conflict of interest, including having received fees as a consultant and/or speaker and having participated in clinical trials sponsored by pharmaceutical companies. For full details of the authors' conflict of interest, see the research paper [1].

Abstracted by Luis Puig, MD, Servicio de Dermatología, Hospital de la Santa Creu i Sant Pau, Barcelona, Spain.

Editor's comment
Readers interested to learn more about adalimumab biosimilars are invited to visit www.gabi-journal.net to view the following manuscripts published in GaBI Journal:

Systematic analysis of injection-site pain and reactions caused by subcutaneous administration of the adalimumab biosimilar FKB327 versus the adalimumab reference product via different delivery methods

Importance of manufacturing consistency of the glycosylated monoclonal antibody adalimumab (Humira®) and potential impact on the clinical use of biosimilars

GaBI Journal is indexed in Embase, Scopus, Emerging Sources Citation Index and more.

Readers interested in contributing a research or perspective paper to GaBI Journal – an independent, peer reviewed academic journal – please send us your submission here.

GaBI Journal Citation Impact
1.7 – CiteScore 2019 (calculated on 6 May 2020)
1.9 – CiteScoreTracker 2020 (Last updated on 6 April 2021)

Submit a manuscript to GaBI Journal

Related articles
Clinical trials of biosimilars for psoriasis treatment

Ustekinumab better than etanercept in psoriasis trial

LATIN AMERICAN FORUM – Coming soon!

To further enhance the objectives of GaBI in sharing information and knowledge that ensure policies supportive of safe biosimilars use, we are pleased to announce that we will be launching a new section on GaBI Online and GaBI Journal, the 'Latin American Forum' (in Spanish) featuring the latest news and updates on research and developments in generic and biosimilar medicines in Latin America.

Register to receive the GaBI Latin American Forum newsletter. Inform colleagues and friends of this new initiative.

LATIN AMERICAN FORUM – Próximamente!

Para fomentar los objetivos de GaBI sobre la difusión de información y conocimiento sobre las políticas de apoyo que garantizan el uso seguro de medicamentos biosimilares, nos complace anunciar el lanzamiento de una nueva sección en GaBI Online y GaBI Journal, el 'Latin American Forum' (en español), que presentará las últimas noticias y actualizaciones en investigación y desarrollo sobre medicamentos genéricos y biosimilares en Latinoamérica.

Regístrese para recibir el boletín informativo GaBI Latin American Forum. Informe a colegas y amigos sobre esta nueva iniciativa.

References
1. Puig L, Carrascosa JM, Notario J. Biosimilares en el tratamiento de la psoriasis. Actualización. Actas Dermosifiliogr. 2020;111(10):809-14.
2. GaBI Online - Generics and Biosimilars Initiative. Biosimilars approved in Europe [www.gabionline.net]. Mol, Belgium: Pro Pharma Communications International; [cited 2021 Apr 16]. Available from: www.gabionline.net/Biosimilars/General/Biosimilars-approved-in-Europe

Permission granted to reproduce for personal and non-commercial use only. All other reproduction, copy or reprinting of all or part of any 'Content' found on this website is strictly prohibited without the prior consent of the publisher. Contact the publisher to obtain permission before redistributing.

Copyright – Unless otherwise stated all contents of this website are © 2021 Pro Pharma Communications International. All Rights Reserved.