Biosimilars regulation, clinical trials, approval and adverse events in Malaysia Posted 09/04/2021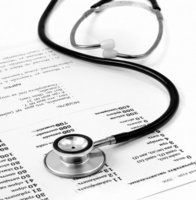 Compared to chemical drugs, biologicals are more expensive because of their complicated manufacturing processes. Patients often use biologicals for long-term therapy, which may exert huge budgetary pressure on healthcare systems. One alternative solution to address this issue is to use biosimilars that are similar to the originator biologicals, with no clinical differences in terms of quality, efficacy, safety and immunogenicity. In Malaysia, the National Pharmaceutical Regulatory Agency (NPRA) approved the country's first biosimilar, somatropin, in 2010. Since then, the number of approved biosimilars and clinical trials on biosimilars continue to rise. With increased use of biosimilars, an increased number of adverse events (AEs) is expected because like any other biological, they may elicit immunogenic reactions.
Malaysian researchers therefore reviewed biosimilars in Malaysia in terms of their regulations, their licensed and their corresponding AEs and completed and ongoing clinical trials [1]. They compared the regulations by the NPRA Malaysia with three well-established agencies: The World Health Organization (WHO), European Medicines Agency (EMA) and the United States Food and Drug Administration (FDA). Data were sourced from the official websites of these four agencies and online databases for guidelines on biosimilar legislation and regulations. Meanwhile, for AE reports involving biosimilars, data were extracted from the NPRA database (for Malaysia) and the WHO VigiLyze database (for global AEs). Data on clinical trials were sourced from the ClinicalTrials.gov website by the US National Library of Medicines.

The NPRA released its biosimilar regulatory guidelines in 2008. The review found that Malaysia adheres to the principles of EMA's biosimilar regulations, which are based on comparing the candidate biosimilar against its originator. The core principles of the regulatory framework between the NPRA and the other three agencies are the same, notwithstanding a few minor differences. As of February 2020, NPRA had licensed 24 biosimilars (according to brand names), including several monoclonal antibodies. Almost half of the licensed products (41.7%) are for diabetes mellitus. Of the total licensed products, half were unavailable on the Malaysian market due to lack of market demand or patent issues. Two manufacturers (Biocon and Duopharma) produce biosimilars in Malaysia. Biocon produces three recombinant human insulin and two insulin glargine products while Duopharma produces erythropoietin.

Meanwhile, from 2010 until June 2020, NPRA received 499 AE reports suspected to involve biosimilars; 43 (8.6%) were serious, but none resulted in death. The most common system organ class involved in the AE reports was skin and subcutaneous tissue disorders (33.8%). Given the limited number of AE reports received via the spontaneous reporting and the lack of utilization data, the authors could not conclude the overall safety of approved biosimilars in Malaysia. Until February 2020, various groups conducted 10 clinical trials in Malaysia. All were phase III clinical trials that assess the efficacy and safety of biosimilars containing monoclonal antibodies in selected patient populations against their originator products.

Malaysia follows a stringent regulatory pathway for the approval of biosimilars, thus the authors expect the development and utilization of biosimilars would significantly impact patient care by creating a competitive market that would reduce the cost of biological therapies in Malaysia. This review would be useful for the pharmaceutical industries in the country to plan their development and marketing of biosimilars. In addition, the findings would provide Malaysian healthcare professionals with reliable, up-to-date information to encourage them to use biosimilars.

Conflict of interest
The authors of the research paper [1] declared that there was no conflict of interest.

Abstracted by Noraisyah Mohd Sani and Professor Dr Zoriah Aziz, Faculty of Medicine, University of Malaya, Malaysia.

GaBI Journal Citation Impact
1.7 – CiteScore 2019 (calculated on 6 May 2020)
1.9 – CiteScoreTracker 2020 (Last updated on 2 March 2021)

Submit a manuscript to GaBI Journal

Related articles
Duopharma to establish Malaysia's first commercial biosimilar facility

PanGen gains Malaysian approval for epoetin alfa biosimilar

Biosimilar production in Malaysia

LATIN AMERICAN FORUM – Coming soon!

To further enhance the objectives of GaBI in sharing information and knowledge that ensure policies supportive of safe biosimilars use, we are pleased to announce that we will be launching a new section on GaBI Online and GaBI Journal, the 'Latin American Forum' (in Spanish) featuring the latest news and updates on research and developments in generic and biosimilar medicines in Latin America.

Register to receive the GaBI Latin American Forum newsletter. Inform colleagues and friends of this new initiative.

LATIN AMERICAN FORUM – Próximamente!

Para fomentar los objetivos de GaBI sobre la difusión de información y conocimiento sobre las políticas de apoyo que garantizan el uso seguro de medicamentos biosimilares, nos complace anunciar el lanzamiento de una nueva sección en GaBI Online y GaBI Journal, el 'Latin American Forum' (en español), que presentará las últimas noticias y actualizaciones en investigación y desarrollo sobre medicamentos genéricos y biosimilares en Latinoamérica.

Regístrese para recibir el boletín informativo GaBI Latin American Forum. Informe a colegas y amigos sobre esta nueva iniciativa.

Reference
1. Mohd Sani N, Aziz Z, Kamarulzaman A. Biosimilars in Malaysia: regulatory framework, approved products, and adverse effects. Ther Innov Regul Sci. 2020 Nov 24. doi: 10.1007/s43441-020-00243-y.

Permission granted to reproduce for personal and non-commercial use only. All other reproduction, copy or reprinting of all or part of any 'Content' found on this website is strictly prohibited without the prior consent of the publisher. Contact the publisher to obtain permission before redistributing.

Copyright – Unless otherwise stated all contents of this website are © 2021 Pro Pharma Communications International. All Rights Reserved.