Pharmacists are key to quality use of medicines for biosimilars Posted 16/10/2020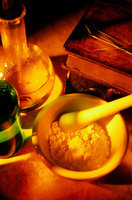 A commissioned review in The Pharmaceutical Journal [1] on interchangeability of biosimilars highlights the pivotal role pharmacists play in the adoption and appropriate use of biosimilars.
Quality use of medicine principles are now part of medicine policy for small molecule drugs (SMDs). These principles apply equally to originator biologicals and their 'highly similar' analogues, biosimilars. Pharmacists, especially those responsible for procurement or for advising on their inclusion on the drug formulary, can play a key role as the health practitioners who are most knowledgeable about biosimilars.

Pharmacists understand the regulatory frameworks for biosimilars which are based on the concept of 'high similarity'. This provides a sound basis for advice on interchangeability, e.g. switching or substitution, and the consequent clinical efficacy and safety. It helps pharmacists identify issues like the nocebo effect (perceived negative therapeutic effects with use of biosimilars compared to originator biologicals) and indication extrapolation (use of a biosimilar for all indications of an originator biological when the biosimilar has not been studied in all indications).

Pharmacists are familiar with the major differences between SMDs and biologicals: the most important being molecular size and manufacturing processes. SMDs are either synthesized chemically or isolated compared to the numerous steps involved in cell-based manufacture of biologicals and biosimilars, which require consistency and quality control of manufacturing processes for biologicals to guarantee consistent quality, efficacy and safety. Post-translational modifications (PTMs) such as aggregation and glycoform heterogeneity are issues that pharmacists understand and can discuss at the appropriate depth with prescribers to allay fears of sub-optimal quality of biosimilars.

Pharmacists are experts in drug disposition and understand that biologicals have very different pharmacokinetics compared to SMDs. This affects dosing frequency and duration of effects.

Naming of biosimilars differs in various countries. Pharmacists appreciate its effect on traceability of biosimilars in post-marketing risk management plans that are required in safety surveillance of biosimilars switching – from originator biological to biosimilar or between biosimilars.

Biosimilars have formulation issues involving parenteral administration with specialized delivery systems. Biosimilar delivery devices need to be as appealing to the patient as that for originator biologicals for patient acceptance. Pharmacists have an educative role in promoting acceptance of biosimilars.

Biosimilars do not offer the same price savings as SMD generics and pharmacists are well placed to interpret and explain the pharmacoeconomics of biosimilars (supply/demand-side policies, limited distribution networks, data exclusivity periods, rebate schemes, payments to delay market entry) to their institution.

Originator biologicals are very expensive and biosimilars offer economical alternatives so that the full benefit of biologicals can be realized. Ethical issues of who will receive these expensive medicines will need to be addressed by our society. Pharmacists have the scientific training and can apply education programmes that provide unbiased information to assist health systems to adopt biosimilars [1].

Conflict of interest
The author of the invited review [1] declared that there was no conflict of interest.

Abstracted by Iqbal Ramzan, Professor of Pharmaceutical Sciences, Sydney Pharmacy School, Faculty of Medicine and Health, The University of Sydney, New South Wales 2006, Australia.

Editor's comment
Readers interested to learn more about pharmacists and biosimilars are invited to visit www.gabi-journal.net to view the following manuscripts published in GaBI Journal:

Effect of naming on pharmacists' perceptions and dispensing of biosimilars

Naming and labelling of biologicals – the perspective of hospital and retail pharmacists

GaBI Journal is indexed in Embase, Scopus, Emerging Sources Citation Index and more.

Readers interested in contributing a research or perspective paper to GaBI Journal – an independent, peer reviewed academic journal – please send us your submission here.

Related articles
Pharmacists must be ready to take the lead on biosimilars

New biosimilar guide for pharmacists in Australia

Reference
1. Ramzan I. Interchangeability of biosimilars: a global perspective for pharmacists. The Pharmaceutical Journal. 22 July 2020. doi:10.1211/PJ.2020.20208123

Permission granted to reproduce for personal and non-commercial use only. All other reproduction, copy or reprinting of all or part of any 'Content' found on this website is strictly prohibited without the prior consent of the publisher. Contact the publisher to obtain permission before redistributing.

Copyright – Unless otherwise stated all contents of this website are © 2020 Pro Pharma Communications International. All Rights Reserved.