Pharmacovigilance for biologicals in The Netherlands Posted 12/02/2016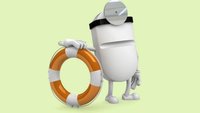 Escher is an independent regulatory research platform run by Netherlands-based research enabler TI Pharma. The group recently published a paper in the journal Drug Safety on the traceability of biologicals in clinical practice and adverse drug reaction (ADR) reporting [1]. This paper concludes that in The Netherlands brand names are not routinely recorded in clinical practice and batch numbers are poorly recorded. The findings suggest that the limited traceability of brand names and batch numbers in ADR reports for biologicals may be primarily caused by the shortcomings in the recording and tracing of information in clinical practice.
Efforts to address the systems for information recording and sharing in clinical practice are needed. The implementation of a barcode on the single unit dose that contains both brand name and batch number information could contribute to improving the traceability of (biological) medicinal products in clinical practice. The paper is the result of the Escher project 'Pharmacovigilance of biologics'. Escher evaluated systems and practices in the Dutch community and hospital setting for recording and tracing medicinal product information, such as brand names and batch numbers, jointly with the Royal Dutch Pharmacists Association (KNMP) and the Dutch Association of Hospital Pharmacists (NVZA). In collaboration with the Netherlands Pharmacovigilance Centre Lareb, the traceability of biologicals in spontaneous ADR reports from the Dutch ADR database was assessed, comparing ADR reports originating from the community and hospital setting with other report sources.

Conflict of interest
The authors of the research paper [1] declared that the work of KK, NV, AB, MB and PS on this project was supported by Escher.

For full details of the authors' conflicts of interest, see the research paper [1].

Abstracted by Kevin Klein of the Division of Pharmacoepidemiology and Clinical Pharmacology, Utrecht Institute for Pharmaceutical Sciences (UIPS), Utrecht University, The Netherlands.

Editor's comment
Readers interested to learn more about pharmacovigilance for biosimilars are invited to visit www.gabi-journal.net to view the following manuscript published in GaBI Journal:

Pharmacovigilance of biosimilars: challenges and possible solutions

Readers interested in contributing a research or perspective paper to GaBI Journal– an independent, peer reviewed academic journal – please send us your submission here.

Related article
Dutch medicines agency says biosimilars 'have no relevant differences' to originators

Reference
1. Klein K, et al. Traceability of biologics in The Netherlands: an analysis of information-recording systems in clinical practice and spontaneous ADR reports. Drug Saf. 2015 Dec 30. [Epub ahead of print]

Permission granted to reproduce for personal and non-commercial use only. All other reproduction, copy or reprinting of all or part of any 'Content' found on this website is strictly prohibited without the prior consent of the publisher. Contact the publisher to obtain permission before redistributing.

Copyright – Unless otherwise stated all contents of this website are © 2016 Pro Pharma Communications International. All Rights Reserved.