Positive phase III data for Epirus infliximab biosimilar Posted 06/09/2013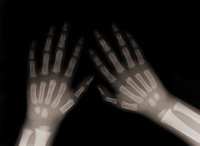 US-based Epirus Biopharmaceuticals (Epirus) announced on 28 August 2013 that its biosimilar infliximab candidate had demonstrated 'clinical comparability' to Remicade as measured by the ACR20 response in severe rheumatoid arthritis patients.
The data comes from a phase III, double-blind, active comparator trial, which studied the efficacy and safety of Epirus's biosimilar (BOW-015) in 189 patients with severe and active rheumatoid arthritis on stable doses of methotrexate. Patients received 3 mg/kg infusions of BOW-015 (127 subjects) or Remicade (62 subjects) using the approved Remicade dosing regimen.

The primary objective of the study was to determine whether BOW-015 is equivalent to Remicade in efficacy as indicated by ACR20 clinical response at Week 16.

The secondary objectives of the study were to determine the long-term efficacy, safety and tolerability of BOW-015 up to Week 54, and to investigate the serum concentrations of BOW-015 and Remicade, as well as associated immunogenic responses.

BOW-015 achieved a Week 16 ACR20 response rate of 89.8%, compared to 86.4% for Remicade. In addition, no meaningful differences were observed in safety or immunogenicity. The ACR20 is the American College of Rheumatology criteria for clinical improvement in patients with rheumatoid arthritis, indicating a 20% improvement across a series of diagnostic parameters.

The trial is ongoing and, starting at Week 22, responders were crossed over into a single BOW-015 arm in an open-label phase. All patients will be followed for a total of 54 weeks in this open-label phase.

Mr Amit Munshi, the company's President and Chief Executive Officer, confirmed that this was an important milestone for the company, which plans to 'submit regulatory filings in targeted emerging markets over the next 12 months'.

Johnson & Johnson's blockbuster arthritis treatment Remicade had worldwide sales of US$7.7 billion in 2012. The patent in the US expires in 2018 and in Japan and elsewhere globally the patent is expected to expire in 2014. In the EU, however, Remicade was granted a six-month paediatric extension giving it patent protection until February 2015.

Epirus also has four monoclonal antibody biosimilars in preclinical development.

Note: ACR20 literally stands for American College of Rheumatology and twenty percent improvement. ACR20 is a calculation of 20 per cent improvement in symptoms of Rheumatoid Arthritis (RA) as defined by the American College of Rheumatology (ACR).

Related articles

EMA approves first monoclonal antibody biosimilars

Positive phase I data for infliximab biosimilar

Permission granted to reproduce for personal and non-commercial use only. All other reproduction, copy or reprinting of all or part of any 'Content' found on this website is strictly prohibited without the prior consent of the publisher. Contact the publisher to obtain permission before redistributing.

Copyright – Unless otherwise stated all contents of this website are © 2013 Pro Pharma Communications International. All Rights Reserved.