Public health impact of using biosimilars and relevance of automated follow-up Posted 26/03/2021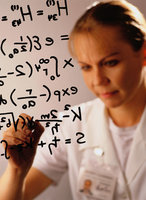 Biological reference drugs and biosimilars have highly complex structures. Biosimilars need to demonstrate their biosimilarity during their development but unpredictable variations can remain, such as micro-heterogeneity. The healthcare community may raise questions regarding the clinical outcomes induced by this micro-heterogeneity. Indeed, unwanted immune reactions may be induced for numerous reasons, including product variations. However, it is challenging to assess these unwanted immune reactions because of the multiplicity of causes and potential delays before any reaction. Moreover, safety assessments, as part of preclinical studies and clinical trials, may be of limited value with respect to immunogenicity assessments because they are performed on a standardized population during a limited period. Real-life data could therefore supplement the assessments of clinical trials by including data on the real-life use of biosimilars, such as switches. Furthermore, real-life data also include any economic incentives to prescribe or use biosimilars.
A review carried out by French researchers raises the question of relevance of automating real-life data processing regarding biosimilars. The objective of the review was to initiate a discussion about different approaches involving machine learning.

Such technology includes models that enable identification of patterns and classification. Processing data in this way could directly apply to biosimilars. First, searching for patterns in biosimilar use could emphasize risk factors that are related to immune reactions. This application of machine learning could rely on developing relevant categories used by a neural network. So, the model would be looking for interactions in Big Data* to identify parameters playing an important role in the immune reaction. Medical expertise would then be required to identify risk factors considering the parameters identified. The pattern identification could be replicated over time to cover evolutions such as approval of an additional biosimilar and new medical practices allowed by regulation.

Then, a similarly trained neural network could benefit from the instructions and categories developed to focus on classification. The processing purposes would proactively identify situations with high likelihood of immune reactions. Therefore, a clinical background associated with specific medical concerns could be associated with a level of immune reaction risk according to the risk factors identified. In this way medical decision-making could be supported by the classification provided by the neural network.

This discussion suggests that both data processing purposes could be applied to the specificities of biosimilars in real life. Identification of patterns could provide useful insights for further classification. In that way, an automated follow-up could support medical decision-making for drugs associated with economic incentives.

Nevertheless, the application of machine learning in the healthcare field raises ethical, legal and technical issues that require further discussion.

*Big data is a field that treats ways to analyse, systematically extract information from, or otherwise deal with data sets that are too large or complex to be dealt with by traditional data-processing application software.

Conflict of interest
The authors of the research paper [1] declared that there was no conflict of interest.

Abstracted by François Bocquet, Law and Social Change Laboratory, Faculty of Law and Political Sciences, University of Nantes, CNRS UMR6297, 44300 Nantes, France; Oncology Data Factory and Analytics Department, Institut de Cancérologie de l'Ouest, FR-44800 Nantes-Angers, France

Editor's comment
Readers interested to learn more about real-world data for biosimilars are invited to visit www.gabi-journal.net to view the following manuscript published in GaBI Journal:

Biosimilars in Italy: what do real-world data reveal?

GaBI Journal is indexed in Embase, Scopus, Emerging Sources Citation Index and more.

Readers interested in contributing a research or perspective paper to GaBI Journal – an independent, peer reviewed academic journal – please send us your submission here.

GaBI Journal Citation Impact
1.7 – CiteScore 2019 (calculated on 6 May 2020)
1.9 – CiteScoreTracker 2020 (Last updated on 2 March 2021)

Submit a manuscript to GaBI Journal

Related articles
FDA publishes report on areas of regulatory focus for 2021

FDA withdraws biosimilar statistical guidance

LATIN AMERICAN FORUM – Coming soon!

To further enhance the objectives of GaBI in sharing information and knowledge that ensure policies supportive of safe biosimilars use, we are pleased to announce that we will be launching a new section on GaBI Online and GaBI Journal, the 'Latin American Forum' (in Spanish) featuring the latest news and updates on research and developments in generic and biosimilar medicines in Latin America.

Register to receive the GaBI Latin American Forum newsletter. Inform colleagues and friends of this new initiative.

LATIN AMERICAN FORUM – Próximamente!

Para fomentar los objetivos de GaBI sobre la difusión de información y conocimiento sobre las políticas de apoyo que garantizan el uso seguro de medicamentos biosimilares, nos complace anunciar el lanzamiento de una nueva sección en GaBI Online y GaBI Journal, el 'Latin American Forum' (en español), que presentará las últimas noticias y actualizaciones en investigación y desarrollo sobre medicamentos genéricos y biosimilares en Latinoamérica.

Regístrese para recibir el boletín informativo GaBI Latin American Forum. Informe a colegas y amigos sobre esta nueva iniciativa.

Reference
1. Perpoil A, Grimandi G, Birklé S, et al. Public health impact of using biosimilars, is automated follow up relevant? Int J Environ Res Public Health. 2020;18(1):186.

Permission granted to reproduce for personal and non-commercial use only. All other reproduction, copy or reprinting of all or part of any 'Content' found on this website is strictly prohibited without the prior consent of the publisher. Contact the publisher to obtain permission before redistributing.

Copyright – Unless otherwise stated all contents of this website are © 2021 Pro Pharma Communications International. All Rights Reserved.