Safety of originator and biosimilar epoetin alfa drugs Posted 23/11/2018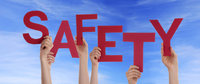 Researchers from Italy carried out a study to compare the safety profile of biosimilars with respect to the reference product in a nephrology setting. The results confirm the comparable safety profiles of originator and biosimilar epoetin alfa drugs when used in patients receiving dialysis [1].
Epoetin alfa is a human erythropoietin produced in cell culture using recombinant DNA technology. It stimulates erythropoiesis (increases red blood cell levels) and is used to treat anaemia, commonly associated with chronic renal failure and cancer chemotherapy.

The observational, multicentre, prospective cohort study was conducted in 26 hospitals of four Italian regions (Veneto, Liguria, Molise, and Sardegna) between 1 October 2013 and 30 June 2015. It included 867 adults aged ≥ 18 years undergoing haemodialysis at least twice per week and who were being treated with epoetins [423 originator; 444 biosimilar (mainly Binocrit)] according to the clinical practice of the participating centres.

The results showed that biosimilar users were older than originator users (median age of 76 vs 64 years, respectively), more frequently affected by arrhythmia (29.3% vs 22.5%) and diabetes mellitus (34.9% vs 28.6%) at baseline. They were also less frequently candidates for transplantation (3.8% vs 18.2%). Originator users more frequently had arteriovenous fistula (75.4% vs 61.9%) and previous renal transplant (14.2% vs 3.8%). They were also more often on a waiting list for transplant (18.2% vs 3.8%) and had received dialysis for a longer time (36 vs 28 months).

Cox-regression analysis showed no increase in risk of safety outcomes in biosimilar users, even after adjusting for confounding factors: 1.0 [95% confidence interval (CI) 0.7–1.3] for any outcomes; 1.1 (95% CI 0.7–1.8) for problems related to dialysis device; 0.9 (95% CI 0.6–1.5) for cardio- and cerebro-vascular conditions; 0.9 (95% CI 0.6–1.5) for infections. The results from the study, according to the authors, confirmed the similarity in terms of safety between originator epoetin alfa and biosimilars when used in patients with chronic kidney disease receiving dialysis.

The authors therefore concluded that 'this study confirms the comparable safety profiles of originator and biosimilar epoetin alfa drugs when used in patients receiving dialysis'. They added that their 'findings provide further reassurance about the use of biosimilars in clinical practice'.

Conflict of interest
The authors of the research paper [1] declared that there was no conflict of interest.

Editor's comment
Readers interested to learn more about biosimilars are invited to visit www.gabi-journal.net to view the following manuscripts published in GaBI Journal:

Biosimilars in Italy: what do real-world data reveal?

Pharmacovigilance, traceability and building trust in biosimilar medicines

GaBI Journal is indexed in Embase, Scopus, Emerging Sources Citation Index and more.

Readers interested in contributing a research or perspective paper to GaBI Journal – an independent, peer reviewed academic journal – please send us your submission here.

Related article
Biosimilars of epoetin alfa

Reference
1. Stoppa G, D'Amore C, Conforti A, et al; ESAVIEW Study Group. Comparative safety of originator and biosimilar epoetin alfa drugs: an Observational Prospective Multicenter Study. BioDrugs. 2018;32(4):367-75.

Permission granted to reproduce for personal and non-commercial use only. All other reproduction, copy or reprinting of all or part of any 'Content' found on this website is strictly prohibited without the prior consent of the publisher. Contact the publisher to obtain permission before redistributing.

Copyright – Unless otherwise stated all contents of this website are © 2018 Pro Pharma Communications International. All Rights Reserved.