Saving money in the European healthcare system with biosimilars Posted 16/11/2012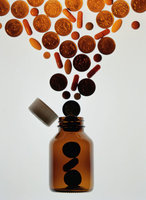 Biotechnology-derived medicines are increasingly popular for treating a range of conditions from cancer to autoimmunity, and yet they are among the most expensive healthcare products owing to their manufacture using live cell cultures. As healthcare providers become increasingly concerned about rising costs, interest is turning to the idea of substituting reference biological drugs with cheaper but similar biological products, or biosimilars, after patents expire on reference products. The use of biosimilars has the potential to reduce healthcare expenditure, particularly for long-term treatments, which incur high annual treatment costs.
In order to consider the financial benefits of switching to biosimilars, Mr Robert Haustein, Mr Christoph de Millas, Dr Ariane Höer and Professor Bertram Häussler from the IGES Institut, Berlin, Germany, have developed a forecast model that explores different scenarios for the cost savings from the use of biosimilars in eight EU countries – France, Germany, Italy, Poland, Romania, Spain, Sweden and UK – between 2007 and 2020.

The study focused on biosimilar erythropoietin and granulocyte-colony stimulating factors, for which biosimilars are already approved in the EU, and biosimilar monoclonal antibodies which are likely to appear on the EU market in the near future. The analysis included data from IMS Health on average selling prices and cumulative sales of current biologicals, as well as epidemiological data to show the size of the potential market for all biological products. The authors then estimated the expected market share of biosimilars compared to reference products, and hence the future growth in consumption of biosimilars and the potential reimbursement costs from substitution.

The study found that by 2020, the expected savings for biosimilars would range from Euros 11.8 billion to 33.4 billion, which equals savings of 5.2% to 14.6% of the estimated expenditures in the selected countries. The bulk of savings is expected to occur in France, Germany and the UK, while the lowest savings are anticipated for Sweden.

Despite the optimistic forecast, however, the authors warn that other steps will need to be taken before such potential savings can be realized, including performing more head to head studies of reference biological drugs and the corresponding biosimilars, so as to lessen physician concerns about the safety and efficacy of biosimilars, and informing physicians about the results of these studies.

Editor's comment
Readers interested to learn more of how biosimilars can save money in European healthcare systems are invited to view the peer-reviewed manuscript [1] published in GaBI Journal.

If you are interested in contributing a research article on head to head studies of reference biological drugs and the corresponding biosimilars in GaBI Journal, please send us your submission here.

If you would like to receive a PDF copy* of the article, please send us an email.

*For profit organizations subjected to a fee

Related articles

Dialogue needed to build confidence in biosimilars

Prescriber caution is likely over biosimilars

Reference

1. Haustein R,de Millas C,Höer A, Häussler B. Saving money in the European healthcare systems with biosimilars. Generics and Biosimilars Initiative Journal (GaBI Journal). 2012;1(3-4):120-6. doi: 10.5639/gabij.2012.0103.036

Permission granted to reproduce for personal and educational use only. All other reproduction, copy or reprinting of all or part of any 'Content' found on this website is strictly prohibited without the prior consent of the publisher. Contact the publisher to obtain permission before redistributing.