The future of nanomedicines – nanosimilars Posted 18/10/2013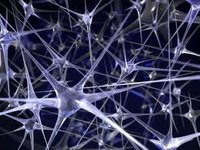 First there were generics, then came biosimilars and soon the European Medicines Agency (EMA) is anticipating the first nanosimilars, or similar versions of originator nanomedicines.
Nanomedicine is a term which can be used to define the application of nanotechnology in medicine. It deals with particles in the size range of 100 nanometres (nm) or less [1]. Nanomedicines include liposomes, polymer conjugates, protein/antibody conjugates, block polymer micelles, cross-linked (nano)gels, bioactive synthetic polymers/vesicles, nanoparticles and nano-sized drug crystals [2]. These nanomedicines are mainly anticancer, anti-infective or immunomodulator drugs.

In fact, the scale of many biological structures is similar to components involved with nanotechnology. For example, peptides are similar in size to quantum dots (< 10 nm), whereas some viruses are the same size as drug delivery nanoparticles (< 100 nm), according to Bawa and co-authors [3].

Nanomedicines can often consist of combinations of known ingredients to create improved pharmaceuticals that have different biological effects based on smaller dimensions, such as improved solubility, or they may be 'smart' drug formulations designed to specifically target just a diseased area of the body, while leaving healthy tissue alone.

The first nanoparticulate drug formulation was approved by FDA way back in 1995 and nanomedicines have been authorized by European licensing agencies for more than 30 years. Despite this fact the regulatory requirements for the approval of nanomedicines still lack clarity in some cases.

In the European Union (EU) so far, EMA has only approved eight nanomedicines through the centralized procedure. This is a relatively small number compared to, for example, France, where 36 nanomedicines have been approved. Examples of nanomedicines approved by EMA include liposome products Caelyx (doxorubicin), Mepact (mifamurtide) and Myocet (doxorubicin), nanoparticle products Abraxane (paclitaxel), Emend (aprepitant) and Rapamune (sirolimus), and polymer/conjugate products PegIntron (peginterferon alfa-2b) and Somavert (pegvisomant).

In an attempt to address the lack of clear regulation for nanomedicines and to pave the way for nanosimilars EMA has issued several reflection papers during 2013 with a view to developing guidelines for both nanomedicines and nanosimilars [4]. In the past, EMA has considered nanomedicines on a case-by-case basis regarding them to be similar to normal substances in that some may be toxic and some may not.

The global nanomedicines market was valued at US$72.8 billion in 2011 and is expected to grow at a compound annual growth rate (CAGR) of 12.5% over the period 2012–2016, reaching US$130.9 billion by 2016.

Related article

The future of biosimilar mAbs in Europe

References

1. Prabhala BK, Dharmendra J. Ethical issues in nanomedicine. The Holistic Approach to Environment. 2012;2(4)171-5.

2. Gaspar RS. Nanomedicines on the market and in development: nanoparticles. European Medicines Agency 1st International Workshop on Nanomedicines; 2–3 September 2010.

3. Bawa R, Bawa SR, Maebius SB, Flynn T, Wei C. Protecting new ideas and inventions in nanomedicine with patents. Nanomedicine. 2005;1(2):150-8.

4. GaBI Online - Generics and Biosimilars Initiative. EU guidelines for nanosimilars [www.gabionline.net]. Mol, Belgium: Pro Pharma Communications International; [cited 2013 Oct 18]. Available from: www.gabionline.net/Guidelines/EU-guidelines-for-nanosimilars

Permission granted to reproduce for personal and non-commercial use only. All other reproduction, copy or reprinting of all or part of any 'Content' found on this website is strictly prohibited without the prior consent of the publisher. Contact the publisher to obtain permission before redistributing.

Copyright – Unless otherwise stated all contents of this website are © 2013 Pro Pharma Communications International. All Rights Reserved.