Healthcare alliance proposes ways to reduce drug costs in the US Posted 01/07/2016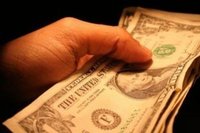 Recent price increases in the US have prompted an alliance of doctors, pharmacists and health plan groups to release a document that outlines 12 policy proposals that it hopes will provide the framework for a major debate in Congress.
The Campaign for Sustainable Rx Pricing (CSRxP) is a project of the National Coalition on Health Care Action Fund, which is a non-profit organization dedicated to improving the US healthcare system and keeping it affordable.

The campaign highlights the extortionate introductory price (US$1,000 per pill) of the hepatitis C drug Sovaldi (sofosbuvir) as just one case where drug prices are becoming unsustainable for the American healthcare system. This, says the campaign, is despite the fact that one estimate places the production costs of Sovaldi at only US$150–250 per person.

The campaign has therefore come up with 16 policy proposals – under the headings of transparency, competition and value – aimed at reducing drug prices.

Transparency
1. Price transparency parity: as part of the approval process manufacturers should be required to declare the maximum unit price they intend to charge for the product.
2. Ensuring a better return on taxpayer investments: manufacturers should be required to disclose research and development costs for drugs, including the portion of research funded by the manufacturer versus research funded by other sources.
3. Pricing transparency reports: the Department of Health and Human Services (HHS) should provide an annual report to the public which would include price increases by both brand-name generic drugs and annual spending on drugs, as well as historical price increases for common drugs.
4. Continued assessment of direct-to-consumer advertising requirements: there is concern that direct-to-consumer advertising has the potential to lead to over utilization of high-cost drugs, even when highly effective, lower-cost drugs are available. Policymakers should therefore assess the impact these adverts have.

Competition
5. Reduce backlog of generics applications: US Food and Drug Administration (FDA) should be provided with the resources necessary to clear the backlog of nearly 4,000 generics applications.
6. Foster competition for brand-name drugs: FDA review for potential market competitors should be expedited in order to bring the drug to the market more quickly.
7. Curb misuse of REMS: prevent brand-name manufacturers using Risk Evaluation and Mitigation Strategies (REMS), under the guise of patient safety concerns, to block generics manufacturers from obtaining samples of brand-name drugs needed for bioequivalence testing and FDA approval.
8. Strengthen post-market surveillance: specific timelines must be put in place to ensure that post-market trials are conducted. In addition, manufacturers should be required to report summary data for all trials (whether a product is approved or not).
9. Target exclusivity protections to truly innovative products: prevent 'evergreening' of products by not granting patents or exclusivities for extended release formulations or combination therapies that simply combine two existing drugs into one pill.
10. Increase oversight of 'pay-for-delay' settlements: there should be robust oversight and opposition to settlements that are deemed anticompetitive and which prevent generics from entering the market in a timely manner.
11. Shorten the exclusivity period for biologicals and promote policies to increase the uptake of biosimilars: currently, biologicals enjoy a 12-year market exclusivity period [1]. Analyses suggest this amount of time may be unnecessary and prevents lower-cost alternatives from entering the market.
12. Targeted orphan drug incentives: the Orphan Drug Act introduced a range of incentives to encourage the development of medications to treat rare diseases. However, an increasing number of orphan drugs have achieved blockbuster status. One factor driving this trend is that manufacturers submit FDA applications based on subcategories of diseases with small populations. Then, after approval, the company seeks additional approvals for non-orphan indications. The HHS should assess such trends and ensure that the Orphan Drug Act is being used for the purpose it was intended for.

Value
13. Expand research on treatment effectiveness and value: policymakers should increase funding for private and public efforts aimed at providing information on the comparative effectiveness of different treatments to physicians and their patients, which can help them make appropriate assessments about the value of different treatment approaches, particularly those with very high costs.
14. Drug manufacturers should be required to conduct comparisons of new products to existing products: many other countries currently require drug manufacturers to provide a dossier of comparative effectiveness research (CER) studies to demonstrate that their product is better than the previously existing standard treatment.
15. Expand the availability of value-based pricing: steps should be taken to ensure that healthcare programmes such as Medicaid and Medicare can benefit from market-based negotiating efforts to lower drug prices.
16. Government programmes should require innovative payment and incentive structures that promote value: Medicare should take action to engage in new payment models that promote value-based payments for drugs.

Related articles
Spending on medicines in the US increases again in 2015

Generic injectable prices stay high even after shortages resolved

Reference
1. GaBI Online - Generics and Biosimilars Initiative. Obama budget aims to increase use of generics and biosimilars [www.gabionline.net]. Mol, Belgium: Pro Pharma Communications International; [cited 2016 Jul 1]. Available from: www.gabionline.net/Policies-Legislation/Obama-budget-aims-to-increase-use-of-generics-and-biosimilars

Permission granted to reproduce for personal and non-commercial use only. All other reproduction, copy or reprinting of all or part of any 'Content' found on this website is strictly prohibited without the prior consent of the publisher. Contact the publisher to obtain permission before redistributing.

Copyright – Unless otherwise stated all contents of this website are © 2016 Pro Pharma Communications International. All Rights Reserved.
Source: Campaign for Sustainable Rx Pricing