Opportunities for generics with Korean patent expires in 2021 Posted 05/03/2021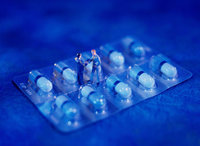 As part of ongoing action to improve the quality of generics and ensure an efficient and competitive generics market, the Korean Ministry of Food and Drug Safety (MFDS) announced that 158 patents for pharmaceutical products will expire in 2021.
The MFDS's Green List (a list similar to the US Food and Drug Administration's (FDA) Orange Book) shows that 44 of the patents will be ready for immediate generics entry, having no other patents on the products involved.

Between January and March 2021, 51 patents will expire. These include patents on Pfizer's antifungal drug Eraxis (anidulafungin), LG Chem's antibacterial medication Factive (gemifloxacin), Bayer's hormone supplement therapy Angeliq (drospirenone/estradiol) and Chong Kun Dang's immunosuppressant Bredinin (mizoribine). In addition, 14 patents related to Hanmil Pharmaceutical's hypertension therapy Amosartan (amlopidine) will expire by 29 March 2021. Despite these patents, some companies have already started distributing amlopidine generics by avoiding the patent for the crystalline form of Amosartan that expired in 2014 and the composition patent that will expire in 2036.

Between April and June 2021, 29 patents will expire. These include patents on AstraZeneca's breast cancer treatment Faslodex (fulvestrant), transplant rejection treatment Advagraf SR (tacrolimus) made by Astellas and leukaemia drug Rydapt (midostaurin) from Novartis.

Between July and September 2021, 37 patents will expire. These include patents on blood clotting drug Revolade (eltrombopag) made by Novartis, Genzyme's anticancer medication Caprelsa (vandetanib) and Boehringer Ingelheim's asthma treatment Spiriva (tiotropium bromide). In addition, Boehringer Ingelheim's Pradaxa, a new oral anticoagulant (NOAC), will expire on 17 July 2021. Ten drugmakers that have avoided infringement of the formulation patent, including Jeil Pharmaceutical, are ready to release their generics as soon as the patent expires.

Between October and December 2021, 41 patents will expire. These include patents on Cushing's disease treatment Signifor (pasireotide) made by Novartis and Daewoong Pharmaceutical's chronic obstructive pulmonary disease (COPD) treatments Duaklir Genuair (aclidinium bromide/ formoterol) and Eklira Genuair (aclidinium bromide). The patent on Bayer's blood thinner Xarelto (rivaroxaban) will expire in October 2021. There are reported to be around 23 companies, including SK Chemicals, Chong Kun Dang and Hanmi Pharmaceutical, waiting to launch rivaroxaban generics.

The huge number of patents expiring and the eagerness of Korean companies to produce generics is testament to the Korean government's efforts to create a competitive generics market in the country.

Related article
Two additions to the South Korean generics market

LATIN AMERICAN FORUM – Coming soon!

To further enhance the objectives of GaBI in sharing information and knowledge that ensure policies supportive of safe biosimilars use, we are pleased to announce that we will be launching a new section on GaBI Online and GaBI Journal, the 'Latin American Forum' (in Spanish) featuring the latest news and updates on research and developments in generic and biosimilar medicines in Latin America.

Register to receive the GaBI Latin American Forum newsletter. Inform colleagues and friends of this new initiative.

LATIN AMERICAN FORUM – Próximamente!

Para fomentar los objetivos de GaBI sobre la difusión de información y conocimiento sobre las políticas de apoyo que garantizan el uso seguro de medicamentos biosimilares, nos complace anunciar el lanzamiento de una nueva sección en GaBI Online y GaBI Journal, el 'Latin American Forum' (en español), que presentará las últimas noticias y actualizaciones en investigación y desarrollo sobre medicamentos genéricos y biosimilares en Latinoamérica.

Regístrese para recibir el boletín informativo GaBI Latin American Forum. Informe a colegas y amigos sobre esta nueva iniciativa.

Permission granted to reproduce for personal and non-commercial use only. All other reproduction, copy or reprinting of all or part of any 'Content' found on this website is strictly prohibited without the prior consent of the publisher. Contact the publisher to obtain permission before redistributing.

Copyright – Unless otherwise stated all contents of this website are © 2021 Pro Pharma Communications International. All Rights Reserved.
Source: Korea Biomedical Review, Managing IP, MFDS