Spotlight on the role of pharmacy benefit managers in the fight against rising drug prices Posted 05/04/2019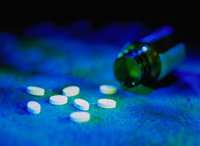 High prices of prescriptions have become a major issue for patients and politicians in the US. In addition to scrutiny of pharmaceutical companies, the role of distributors, insurance companies and middlemen including pharmacy benefit managers (PBMs) is now attracting attention.
In January 2019, the Pharmaceutical Care Management Association (PCMA) sent letters to congressional committees highlighting the value that PBMs provide to patients and payers. The letters also outline a number of legislative and regulatory proposals aimed at reducing prescription drug costs. These include calling on Congress to address Medicare Part D's protected classes, to modify the requirement for two drugs per class and revise innovator biological exclusivity to 7 years. The PCMA is also launching a multi-faceted digital public affairs campaign 'OnYourRxSide', designed to increase awareness of the value of PBMs.

'PBMs are advocates for consumers in the fight to lower prescription drug costs', said PCMA President and CEO JC Scott. 'While only manufacturers have the power to set prices, we recognize that we all have a role to play in helping to lower costs. PBMs have an established record of negotiating with manufacturers to reduce costs for consumers'.

On 31 January 2019, the US Department of Health and Human Services' Office of Inspector General announced a rule proposing the elimination of certain drug rebates and encouraging direct discounts for federal beneficiaries. The PCMA has raised that the Department must consider the impact that this will have on Medicare beneficiaries' access to affordable prescription drugs, citing evidence that rebates are succeeding in reducing prescription drug costs.

An analysis commissioned by the Pharmacists Society of the State of New York (PSSNY) revealed that PBMs have been using "spread pricing". This practice involves charging the payer one price for a drug, paying a lower price to the pharmacy supplying the drug and keeping the difference.

This analysis is one of the first attempts to quantify spread pricing in private Medicaid plans that cover approximately 4.3 million residents in the State of New York. In 2017, independent New York pharmacies included in the analysis were paid an average of US$10.85 per generic drug prescription by PBMs. Private health plans providing Medicaid coverage reported a cost of US$14.34 per prescription, representing a mark-up of 32% compared with the amount pharmacies were paid. According to the analysis, the mark-ups by PBMs more than doubled from 2016.

The PSSNY is a critic of the PBM industry, and represents small pharmacy owners distressed over reimbursements cut to unsustainable amounts. It claims that spread pricing is seen frequently in Medicaid managed care and that it has contributed to generic drug price increases. Spread pricing practices have previously been targeted by states such as Ohio, which forced PBMs contracted by its Medicaid program to abolish spread pricing models.

Related articles
FDA to boost generics and change drug rebates to lower prices

US government tries to address the increasing cost of drugs

Permission granted to reproduce for personal and non-commercial use only. All other reproduction, copy or reprinting of all or part of any 'Content' found on this website is strictly prohibited without the prior consent of the publisher. Contact the publisher to obtain permission before redistributing.

Copyright – Unless otherwise stated all contents of this website are © 2019 Pro Pharma Communications International. All Rights Reserved.