Advocates demand generic version of Abbott's HIV drug Kaletra Posted 09/12/2011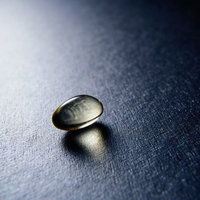 FDA watchdog Public Citizen, along with public health groups in a dozen countries, has launched a global campaign demanding the authorisation of generics competition for Abbott Laboratories' HIV drug Kaletra (lopinavir/ritonavir) before its exclusivity expires.
The goal is to spur competition by generics manufacturers and thereby lower the price, as well as freeing up its components for new and improved combination treatments.

Abbott's Kaletra is a critical HIV/AIDS medicine considered to be the premier second-line treatment for HIV worldwide, due not only to its efficacy and low side effects, but also to its reduced pill burden. It is especially important for patients who have developed resistance to older drugs. However, due to its high price, typically four to six times that of other treatments, it has not been widely included in national treatments programmes.

Generics competition has driven down global prices for AIDS drugs from more than US$10,000 a year per person to less than US$100. Despite this, Abbott prices Kaletra at US$400 in the world's poorest countries and much higher–from US$1,000 to around US$4,000–in other developing nations. In the US, Abbott priced ritonavir alone at nearly US$8,000 in 2010.

Worldwide sales of Kaletra in 2010 alone were over US$1.3 billion, while projections estimate the market for HIV drugs to reach US$10 billion by 2015.

This is not the first time that public health groups have tried to break Abbott's monopoly on its Kaletra medication. Back in 2009 AIDS advocates in Colombia, Mexico and USA held protests over Abbott's pricing of its AIDS drug, while in 2007 the pharmaceutical giant was accused of greed when it threatened to remove supply of its drug from Thailand after the Thai Government issued a compulsory licence, allowing generics to enter the market despite existing patents.

Editor's comment
What does this action mean for patents and the innovator industry? Should patients have to wait so long for affordable life-saving medicines to be available? How can affordable medicines be made available as soon as possible while still encouraging innovation?

Please feel free to share your thoughts via email or in the comments section below. What are your views on the pricing and availability of Kaletra (lopinavir/ritonavir)? Should patients in poorer nations be denied access to this life-saving treatment due to prohibitive pricing? How soon should generics be allowed to enter the market when it concerns such essential life-saving medications?
Source: Act Up, iStockanalyst, PublicCitizen, The Body