Apotex having trouble with Competitive Generic Therapy exclusivity Posted 23/11/2018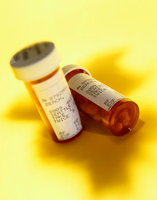 In August 2018, the US Food and Drug Administration (FDA) approved its first drugs under the Competitive Generic Therapy (CGT) designation. The agency granted approval to several strengths of Canada-based Apotex's potassium chloride oral solution (10% and 20%) [1]. Being the first to receive approval under the CGT designation meant that Apotex was eligible for a 180-day period of marketing exclusivity. However, the company is now having trouble with this exclusivity due to timing issues.
The CGT pathway was introduced in 2017 under the Reauthorization Act of 2017 (FDARA). It gives FDA the authority to designate a drug as a CGT if there is inadequate generics competition on the market for that drug. Inadequate competition is taken to mean there is no more than one approved alternative in the active section of FDA's Orange Book.

Apotex's 180-day exclusivity only begins to run from the date of the first commercial marketing of the products. The company must notify FDA via the Electronic Submission Gateway or any available provisions of the start of marketing. However, the agency has also stated that, in accordance with section 505(j)(5)(B)(v)(I) of the Federal Food, Drug, and Cosmetic Act (FD&C Act), this 180-day CGT exclusivity will not block approval of other applications until Apotex has commenced commercial marketing.

The problem is that Apotex only informed FDA that it had begun marketing its potassium chloride oral solution 10% at 21:03 on 29 August 2018. Hours earlier (at 15:44) on the same day FDA approved the abbreviated new drug application (ANDA) for potassium chloride oral solution from competitor Novel Laboratories (Novel). Apotex notified the agency on 7 September 2018 that it began marketing potassium chloride 20% as of that day.

Apotex requested that FDA rescind its approval of the ANDA for potassium chloride oral solution from Novel Laboratories. The company argued that the agency should take 'the day' and 'the first day' as the appropriate terms for determining when exclusivity begins to block applications and not a 'time of day' approach. However, the agency declined, stating that 'at the time of FDA's approval of Novel's ANDA 209786 for potassium chloride 10% and 20%, Apotex, the 'first approved applicant' as defined under the statute, had not commenced commercial marketing of its generic versions of these drug products'.

Related article
Teva sues FDA for changing 'first applicant' definition for generics

Reference
1. GaBI Online - Generics and Biosimilars Initiative. FDA approves first drug via Competitive Generic Therapy pathway [www.gabionline.net]. Mol, Belgium: Pro Pharma Communications International; [cited 2018 Nov 23]. Available from: www.gabionline.net/Generics/General/FDA-approves-first-drug-via-Competitive-Generic-Therapy-pathway

Permission granted to reproduce for personal and non-commercial use only. All other reproduction, copy or reprinting of all or part of any 'Content' found on this website is strictly prohibited without the prior consent of the publisher. Contact the publisher to obtain permission before redistributing.

Copyright – Unless otherwise stated all contents of this website are © 2018 Pro Pharma Communications International. All Rights Reserved.